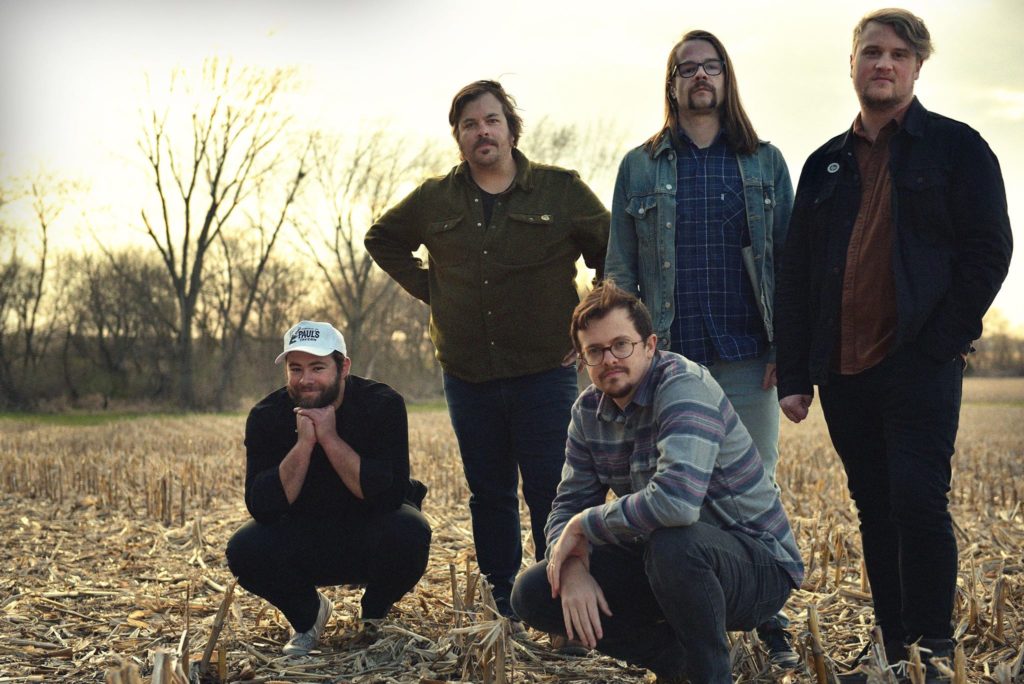 It doesn't seem that long ago that Cedar Falls band TWINS released Square America, a manifesto of guitar riff-filled adolescent desire. It picked up from where 2014's Tomboys on Parade left off– pulling pages from Rockpile, Cheap Trick and Big Star's recipe books.
In those four years since the last album, TWINS sustained a lineup change and apparently a crash course in adulthood somewhere along the way. If you've seen TWINS or Joel Sires live in recent years you'll have noticed the songs have switched focus. The songs still hang on the fantastic hooks the band is known for, but now with some introspection and willingness to let Joel Sires's lyrics take precedent.
I was commenting to someone recently that the 2014-2016 shows seem like ancient history and even though the songs on their latest album Dream On (out June 5th) are new, Joel's been playing them out for, I think, over three years. So, for some of us these songs are already like our favorite worn in shoes. Familiar and cozy.
In some regards, this approach of working the songs out live before hitting the studio is a similar process to one Springsteen, an obvious influence, was doing during the heyday of E-Street. The band played many songs live before the album came out and the fans came to anticipate the songs on the albums. We don't see that a lot these days since the process for an album is typically in secret until BAM! The load is blown on release day and everyone is left to sort out if it was good or not while they collectively smoke a cigarette.
If you haven't seen the band in action recently, the addition of Ben Rendall on keys and Toby Sires on lead guitar fills the sonic landscape of the band nicely.
It's Time to Play B-Sides is honored to be able to debut the 2nd single from Dream On: "So Far Gone." Joel Sires says this about the song:
It was one of the last songs I wrote for the record. I had been catching up on the news and whatever new crisis was unfolding at the time was particularly disturbing, even though I can't tell you specifically what it was now, and had me worried about the current state of affairs and the future of our country. So I went downstairs and wrote this song in about five minutes without the intention of it being for the band or really for anything. Mostly just to make myself feel better. Nevertheless I played it for them and they took it in a whole different direction, sort of this swampy Stonesy groove you hear on the record was all their creation.
Be sure to pre-order Dream On from TWINS from their Bandcamp page (which includes vinyl!):