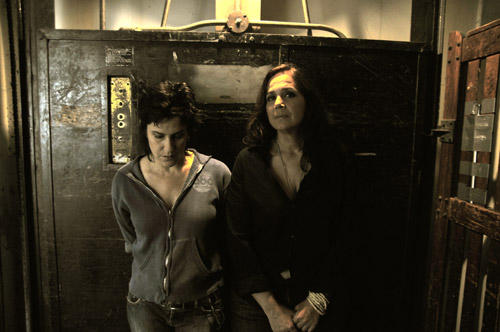 The fine folks in the Wendy & Lisa camp are giving away a remix of my favorite track on the new White Flags of Winter Chimneys album "Sweet Suite." Done by the Philly DJ/Producer King Britt.
The 9:57 track reimagines the stripped-down, dreamy, slightly melancholy track that I think could have sat alongside tracks on Parade into a downtempo electro number. On the album, "Sweet Suite" has a bit of a reprise of "Balloon" as a way to tie off the album tidily. This remix spends no time in the reprise, but breaks down the main theme in a very different light.
The track was debuted on the 9/4 episode of Girl Bros. Radio at Luxuria Music at which point I found out that the track would be made available, and here it is! According to the e-mail that was sent out today this is part of a White Flags of Winter Chimneys Remix Album they are working on! Very, very cool! (vinyl, please!).