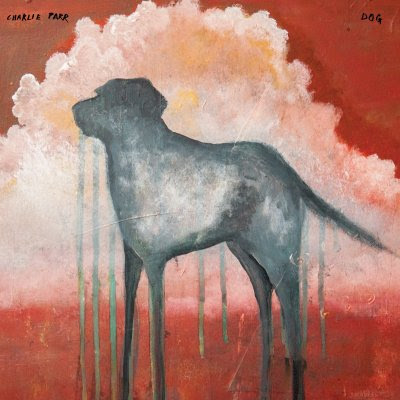 Red House Records' recent signing of Duluth, MN blues and folk master Charlie Parr yielded what I think was the most fleshed-out and imagined album in his catalog Stumpjumper. It made my Best of 2015 year end list. Most of Parr's catalog has focused on solo or very stripped-down arrangements, so Stumpjumper was a departure, and with help from Phil Cook the album was a winner from beginning to end.
This week Red House announced that Parr is back with another album, and this one is also with a band. Titled Dog, it was supposed to be a solo record, but he changed his mind and brought in experimental folk artist Jeff Mitchell, percussionist Mikkel Beckman, harmonica player Dave Hundreiser, and bassist Liz Draper (who according to the Red House PR was asked by Parr to play electric bass instead of her normal upright bass). Parr explains:
"I was going to do it completely solo," Charlie says. "I was going to go to this barn in Wisconsin, sit there and play my songs. And I was practicing them and I thought, this is devastating. These songs are hard to hear in this format. I would never be able to listen to them again. And then my friend Tom Herbers, he saw something was wrong. We talked, booked time at Creation" Audio, and made a plan to flesh out the album with a backing band."
The first track we get to hear is the title track which reminds me of a more contemplative version of "Over The Red Cedar." It's a real heart-tugger for anyone who ever loved a dog since it questions whether dogs have souls. "How do you know that I don't have a soul? How can you look me in the eye and tell me 'no?' A soul is a soul is a soul is a soul."
The album shares a couple of songs with the 2016 Record Store Day 10″ EP release I Ain't Dead Yet. The tracks "Hobo" and "I Ain't Dead Yet" get a new life on Dog. BTW: copies of the RSD EP are still available from Red House Records for $15.
You can listen to samples of the tracks at the Red House Records page for Dog. Dog comes out September 8th on CD, vinyl and mp3.
Here is the tracklisting:
TRACK LISTING:
1. Hobo
2. Dog
3. Salt Water
4. LowDown
5. Sometime's I'm Alright
6. Rich Food and Easy Living
7. I Ain't Dead Yet
8. Boiling Down Silas
9. Another Dog
10. Peaceful Valley