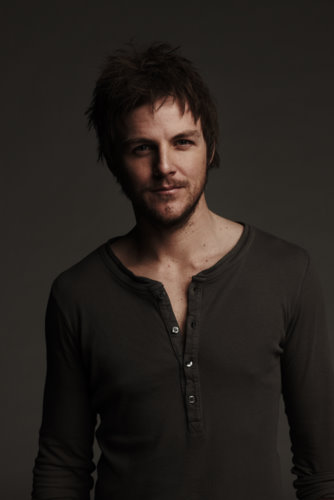 This Saturday, March 5th brings to the Mill Restaurant in Iowa City former V2 Records singer-songwriter Charlie Mars. Charlie is wrapping up a run of dates that started at the beginning of February of East Coast and Midwest dates in support of his latest album Like A Bird, Like A Plane which came out in 2009. The bio on Mars's site says that Like A Bird, Like A Plane is almost a "new debut." While this album is his 5th release dating back to his 1996 album Broken Arrow.
The path to his major label release in 2004 on V2 Records (now folded– once home to The White Stripes and Moby) was an uneven one. The 150-dates-per-year touring over three years took a toll on him resulting in needing to enter rehab for substance abuse. Following that he split for Sweden choosing to recluse himself in obscurity. But, it was this move that allowed him to watershed the material that would become his self-titield major label debut in 2004. The major label backing gave his career the necessary re-launching. "I had no manager, no band, I hadn't toured for about two years – I thought my career was done," he says.
V2 gave him the radio exposure,  backing and critical praise. That ride ended in 2006 when V2 shuttered forcing Mars to reassess his career and start the daunting prospect of a follow up to what was his most successful release. He headed to Austin to assemble a band to record Like A Bird, Like A Plane.
The release has been out for over a year at this point and Mars spent most of 2010 touring in support of it. As I listen to the release, it strikes me as a solidly written and composed album. The album has a stripped down, acoustic approach with an almost Dub-like dissasembled percussion. The album is scattered with studio chatter and starts and stops that give the album a feel of immediacy and live performance. This is substantiated by the fact that Mars says that they tended to use the first takes and left in the "happy accidents" generated as they worked through the recordings.
The standout track for me is the slightly tongue-in-cheek "Listen to the Darkside" with its double entendre use of "darkside" to mean both the classic Pink Floyd record and possibly the advice of the narrator in the middle of a relationship. The song was featured in an episode of the made-for-Showtime series "Weeds" and benefits from a music video that features"Weeds" star Mary Louise Parker.
Charlie Mars will be performing at The Mill Restaurant in Iowa City on Saturday, March 5th at 9PM tickets are $12 in advance and $15 at the door. Charlie House opens.
You can order tickets from MidwesTIX.
Click Here to listen to "Listen to the Darkside" from Like A Bird, Like A Plane
Here is the video to "Listen to the Darkside"