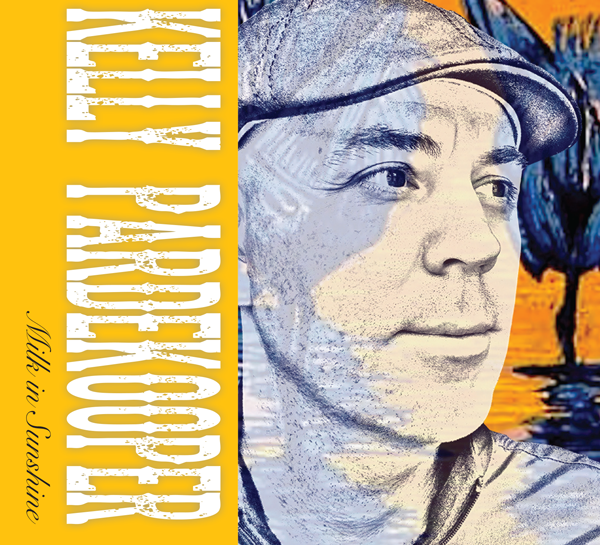 Even though
Kelly Pardekooper
resides in Indianapolis these days, Eastern Iowa still claims him as its own. The bulk of his six albums to date were written and recorded while he resided here and his sound is one that draws heavy inspiration from the Folk Country sound that originated from local artists like Bo Ramsey, Greg Brown, Dave Zollo and their circle of friends.
Kelly has enjoyed some exposure recently not on the radio, but as incidental music on quite a few big TV shows including HBO's True Blood, CBS's Cold Case, FX's Sons of Anarchy. This
burst of popularity among the Music Supervisors
for shows has given him the freedom to go back to the studio and record a seventh record and release something on vinyl!  In an exchange of emails with Kelly, he admits that he's "an odd fit for a record label at this point" in his career, and that this surge of publishing popularity has afforded him the ability to self-release the new album.
The new album, titled Milk in Sunshine will be released on October 14th on vinyl, CD and digital download. The CD has the eight new tracks of Milk in Sunshine plus what Kelly is calling "TV Gold" – a 16 track "Greatest Hits" of his career in chronological order by album (not including his debut release 30 Weight). The CD is also included with the very limited vinyl release of 100 which will be signed and numbered. It will also be pressed in orange and will include two vinyl-only bonus tracks! "Shit Out of Luck" by Greg Brown and "I Never Said" by Bo Ramsey!
If you pre-order you get a download of the new song
"So Lovely."
You can see the track listings of the vinyl and the CD below. I included links to the audio where I could find it– Kelly had a few mp3's on his website (indicated with "full mp3") and links to his CDBaby CD's.
Certainly as the record industry machine is having to re-invent itself, it's avenues like publishing that are helping many artists to continue pursuing this career, even if it is part-time. As a long-time fan of Kelly Pardekooper, I'm really excited for the prospects of a new record and the promise of
a few more live shows
.
Album Release show at The Mill in Iowa City on 11/29!
Vinyl Side A
1.
So Lovely

2. She Moves
3. Milk in Sunshine
4. Release Me
5. Shit out of Luck (Greg Brown)
Vinyl Side B
6. Authentic
7. I Still Cry
8. Elliot
9. That Girl
10. I Never Said (Bo Ramsey)
CD