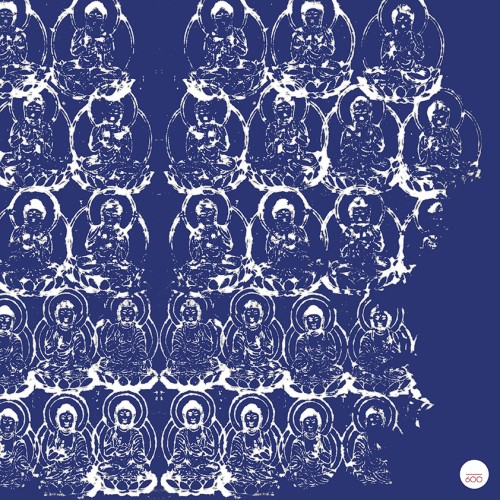 I wasn't expecting a new release from Hiss Golden Messenger so soon after the release of the brilliant Poor Moon. Though I guess it has already almost been a year since it's limited vinyl release on Paradise of Bachelors, but in that year Poor Moon received a reissue of sorts in April as a CD on Thompkins Square giving it the distinction of being one of the few contemporary releases on the label.
For the pre-order campaign for Poor Moon, MC Taylor tried a kind of Indiegogo/Kickstarter approach by providing tiered bonuses, which included a digital download of a live recording, and a 6-track EP called Lord I Love The Rain that was made up of solo acoustic tracks from Bad Debt, and a "conceptual soundtrack" called He Wore Rings on Every Finger. It was a welcomed, if a bit uneven collection of songs serving as bonus content.
This week it was announced that Lord I Love The Rain would get an expanded and improved treatment to serve as a bridge to the "proper" follow up to Poor Moon titled Haw to come out March 2013 on Paradise of Bachelors. This release will be produced by the German label Jellyfant in a limited run of 600 with only 240 making their way to our shores. The LP is mixed by Scott Hirsch of HGM and mastered by Anthony Puglisi who has done an amazing job with a few of the last vinyl releases in the HGM catalog. The cover will be Folkways-style paste-on jackets designed by Brendan Greaves, with liner notes by folklorist, curator and guitarist Nathan Salsburg. Brendan also designed the LP jacket for Poor Moon.
In addition to remixing the songs from the EP for this release, it also gains some additional tracks, loses a track and gets re-sequenced into an album where one side is made up of the Bad Debt lo-fi recordings, and the second side is made up of full-band songs in a kind of Rust Never Sleepsfashion. The new songs are a couple of covers– "The Revenant" from Michael Hurley, and "Tell Everyone" by Ronnie Lane, plus an instrumental "War" on the full band side, and "Karen's Blues," "He Wrote The Book," "Roll River Roll" on the solo acoustic side. On the changes made for this release Taylor said, "We weren't satisfied with the original version [of the EP], especially "Bright Phoebus" which was just flat and dumb. So it's really nice to get another crack at it. I think the whole collection hangs together nicely. It's nice to have the physical divide of sides A and B to separate the lo-fi from the higher fidelity [songs.]" Having listened to the collection a few times, I completely agree. The collection goes from being a kind of odds-and-sods to a release that works as a whole.
Side A
Karen's Blues
He Wrote the Book
Roll River Roll
Father Sky
Westering
Fox and His Friends
Side B
Born on a Crescent Moon
The Revenant (Michael Hurley)
War
You Never Know
Tell Everyone (Ronnie Lane)
To get in on this rare release, you can pre-order from Taylor and Hirsch's label Heaven and Earth Magic for $20 plus shipping, which is a pretty good deal. Plus, you get a copy of the split 7″ with
Elephant Micah
for freebies! You also get three songs you can download right away, and will get a link to download the rest of the release when it comes out on October 28th.
You can listen to three of the tracks here:

While you're at it, you should check out the Hiss Golden Messenger Daytrotter session!