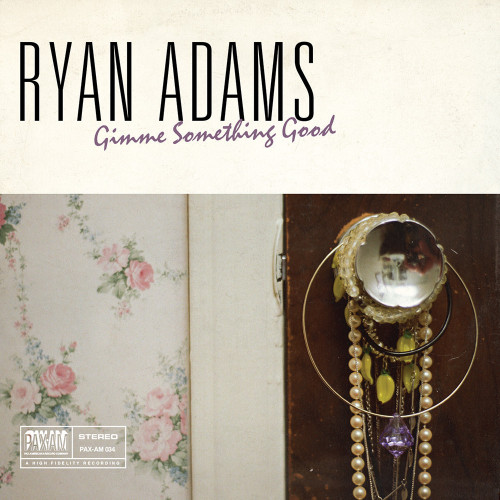 Filed under the "long time, no see" category– Ryan Adams announced today that there is a new limited-edition 7″ available! This is the first Ryan Adams release since the 2012 Record Store Day release of the Bob Mould covers "Heartbreak A Stranger"/"Black Sheets of Rain" and the 2013 Record Store Day release under the band name Pornography where he was primarily the guitarist.
Prior to that we got the ultra-rare 15-LP Live After Deaf box set compiling most of the 2011 solo tour in 2012.
The 7″ which is available right now, has new songs "Gimme Something Good" on the A side and "Aching For More" on the flip. We have no other details about the songs or who else may be participating in the songs. We also don't know what style or genre the typically-chameleon Adams may have used for these songs. I'll update this article as more details emerge.
The ordering site says the records will ship to arrive for July 1st and cost  $5 with $7.50 priority shipping.
SOLD OUT!
Click Here to Order "Gimme Something Good."
6/24/14 Update: You can get it from Amazon and other stores online. Also says it is being distributed by Blue Note, interestingly.
6/30/14 Update: Thanks to a poster over on tobeyoung.org boards, we have a shot of the back of the sleeve.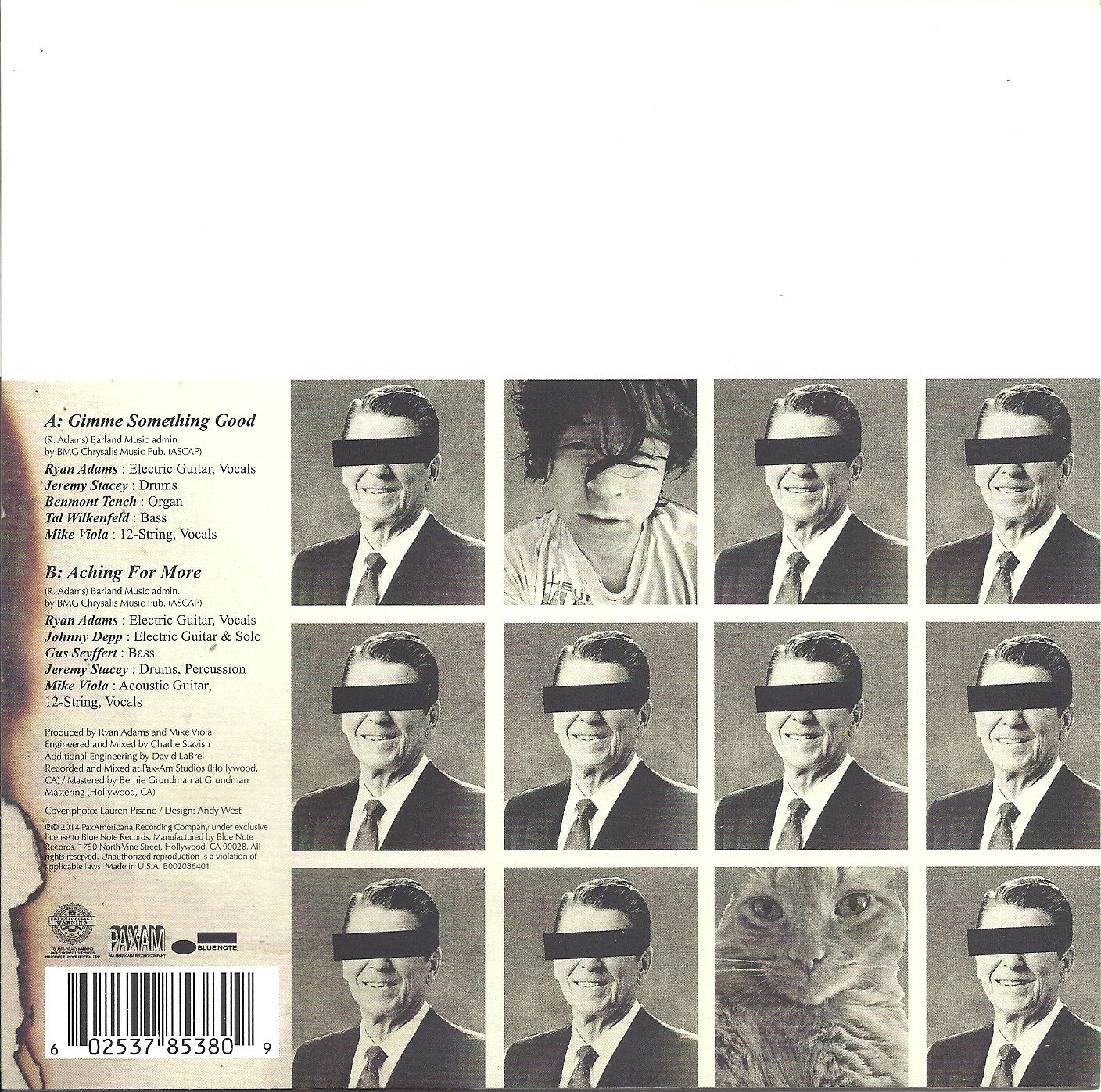 The A Side "Gimme Something Good" comes from the upcoming Ryan Adams album confirmed to be on Blue Note Records and has Adams on Electric Guitar and Vocals, Jeremy Stacey on drums, Benmont Tench from Tom Petty's Heartbreakers on Organ, Tal Wilkenfield on Bass and Mike Viola on 12-string and vocals. Viola also co-produced the A and B side.
The B Side "Aching For More" has Adams on Electric Guitar and Vocals, Johnny Depp (!!) on Electric Guitar and Solo, Gus Seyffert on Bass, Jeremy Stacey on Drums and Percussion, and Mike Viola on Acoustic Guitar, 12-string and vocals.
You can pre-order the new album from Amazon. It is apparently self-titled and should release on September 9th:
Someone ripped the song:
Here is the b-side: