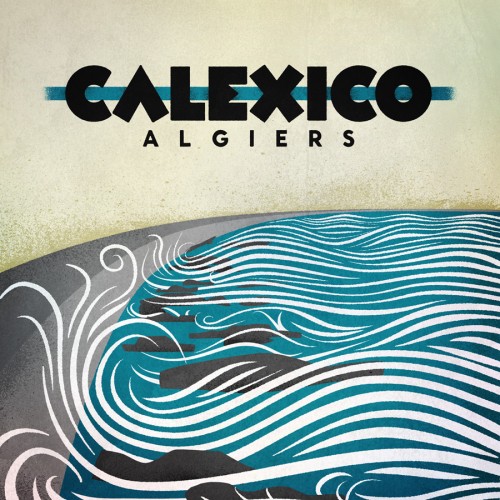 Back in April, I announced that Calexico would be releasing their first album since 2008's Carried To Dust. Yesterday, the band announced the details around the new album as well as tour dates.
The album will be called Algiers, and will be released by their new US label Anti- Records as well as their long-time European label City Slang.
Along with this announcement is a pre-order for a very elaborate German boxset for $99, which includes Algiers on 180g vinyl with tip on and embossed cover, 2 CD (includes a bonus CD) digipack, a photo book, a screen print of the cover art, a sticker and an exclusive live performance on 180g vinyl. If that wasn't enough, there is a download of three bonus tracks! Calexico did a great job with the vinyl boxset of the tour-only albums, so it's great to see they are continuing to cater to the vinyl collectors!
Algiers Tracklist:
Epic – 4:16
Splitter – 3:30
Sinner in the Sea – 4:14
Fortune Teller – 3:57
Para – 3:53
Algiers – 3:42
Maybe on Monday – 3:37
Puerto – 4:23
Better and Better – 2:33
No Te Vayas – 4:15
Hush – 4:22
The Vanishing Mind – 3:54
Here is the first track from Algiers, "Para" (and you can download it):
Here is the video for "Para" directed by Jack Spiger:

In conjunction with this release is a fall tour with extensive European dates (from Casa de Calexico)