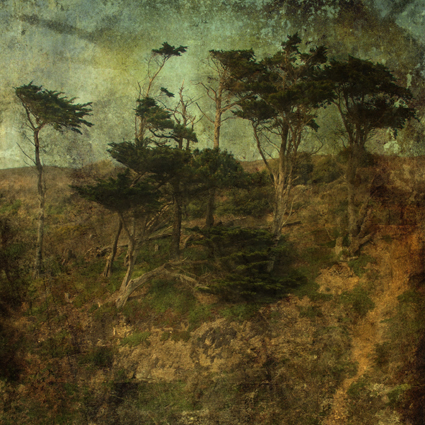 When M.C. Taylor of Hiss Golden Messenger and Dave Heumann of Arbouretum both recommend a new band, I immediately check it out.
Red River Dialect is a Cornwall, UK-based band fronted by David Morris that has earned some well-earned praise and recognition since their inception in 2009 or so. Some live show bills with bands like Pontiak, Arbouretum and Hiss Golden Messenger have helped expand Red River Dialect's fanbase.
The band is attempting to self-release their second full length album, which was recorded last summer– a follow up to their 2010 debut album White Diamonds. Their goal is to raise $2,000 (US) via IndieGogo to press up CD's and vinyl of this album, titled awellupontheway. With less than 24 hours left, they have raised $1,408 of the $2,000 needed– so they are really close. If they don't make the full $2,000, they will still certainly release the CD and digital downloads.
Not surprisingly maybe, the sound of this band is somewhere between the spiritual wanderings of Hiss Golden Messenger and the Anglophilic Folk predilections of Arbouretum. Their songs also recall the BritFolk sound of bands like the Incredible String Band and Fairport Convention with more psychedelic leanings. In the first free mp3 download of "Dawns Man" I hear some Nick Cave and Joe Strummer as well. In any event, I'm really impressed with the release, and am happy to bring it to you, my gentle readers for consideration for support. The indiegogo campaign has the usual spread of options one might see on a kickstarter campaign (kickstarter doesn't allow non-US campaigns, so they chose indiegogo) from digital only, all the way up to deluxe options with vinyl, CD and a CD-R of some demos. For the U.S., we can get vinyl plus a CD shipped for $28 which isn't bad considering the shipping charges.
I, for one am looking forward to the possibility of spinning this album on my turntable, so I hope they make it!
Click Here to visit the Red River Dialect IndieGogo page for awellupontheway.
Here are two free downloads from the new album, plus a sampler of all of the track on Bandcamp:
They are going to include a CD-R of a recent live performance opening for James Blackshaw for anyone who contributes to the campaign. Here is a sample of that show: