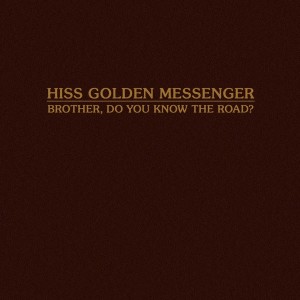 Off the heels of a recent announcement that Hiss Golden Messenger have been signed to the very copacetic North Carolina label Merge (home to William Tyler, who lends a helping hand frequently) with a new album slated for September, and on the cusp of a run of live dates in Europe we are treated to a new Hiss Golden Messenger song, "Brother, Do You Know the Road?" Available this week on iTunes.
This is a song that has been performed at live shows since 2012– sort of as a tune-up song as the band comes on the stage. At least, that is the way I heard it on the NYCTaper.com recording of his 2012 appearance at the Hopscotch Festival.
Recorded in one take— the song encapsulates what is so enchanting about the HGM sound– seemingly autobiographical, vaguely spiritual, undertones of lost hope, revelatory appearances of joy, all wrapped in stunning musical performances which draw influence from early 70's folk rock. At $0.99 for over six-minutes of music it is a heck of a deal, and belongs on everyone's digital player.