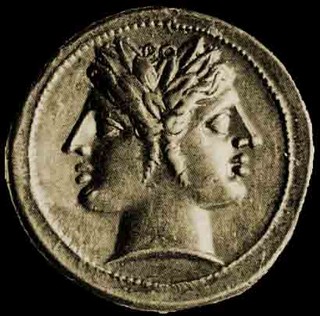 The month of January was named after the Roman goddess Janus who had two faces.  Like the goddess, January is the month of the year when we both look back on the previous year that is over as well as ahead to the year coming up. I just posted my favorite releases for 2011— here is a list of releases that I'm looking forward to in 2012.
The Right Now – sophomore release (April 21st) – The Chicago R&B group The Right Now has had a pretty great run since their first album Carry Me Home came out in 2010 (which I was the Executive Producer on). They've played some pretty great headlining shows as well as opening for many of the bigger R&B acts touring. They flew out to L.A. in 2011 to work with Sergio Rios of Orgone at his studio for their 2nd album. Most of songs for this album have had their fair share of live workout and it shows– as someone who has seen the band a lot over the last year, the new songs have already become standards. The album will be released on Record Store Day.
Jeff Parker – Bright Light In Winter (February 2012) – The guitar-slinger for post rock fountainhead Tortoise is releasing his third solo album on Chicago Blues/Jazz label Delmark. Jeff Parker's first solo record Like Coping was released on Delmark, with his second solo record The Relatives on Thrill Jockey. Credited as the Jeff Parker Trio, the album will feature Chris Lopes on bass and Chad Taylor on drums.
BTW: Don't get me wrong– I'm a Thrill Jockey fanboy of the first order, but when was the last Jazz release from Thrill Jockey? (It was Chicago Underground Duo…) Thank goodness for Delmark, or we wouldn't get these crucial releases from Chicago's Jazz scene!
Garbage – title TBD (March or April 2012) – I reported on this previously. The new fifth album from Garbage is apparently in the can and mastered. There have been reports of an extensive tour in 2012 as well.
Snow Patrol – Fallen Empires (January 10) – After developing a big crush on the Tired Pony record, I was waiting expectantly for this album as it was produced by Jacknife Lee who also produced R.E.M.'s album Collapse Into Now, and with all of the ties to R.E.M.– Pete Buck was in Tired Pony, Michael Stipe helped Gary Lightbody get through some writer's block– I was hoping for something great. The first song from Fallen Empires was "Called Out in the Dark" which has an unstoppable beat and build to it. I think that the promise of Tired Pony delivers on Fallen Empires.
Poliça – Give You The Ghost (February 14) – Technically, this album is already out as it is available as digital download from iTunes and Amazon. But, the debut album from GAYNGS lead vocalist Channy Leaneagh's (formerly Channy Moon Casselle) new band Poliça will be officially released on CD and vinyl on producer Ryan Olson's record label Totally Gross National Product on Valentine's Day 2012, complete with sold-out shows at First Avenue. If you are a fan of the vocoder-laiden production of GAYNGS and Bon Iver (Mike Noyce from Bon Iver helps out on vocals on a couple of tracks, too), then you'll love this album as much as I do! The lineup of two drummers, bass, vocals and keyboards gives the band a very unique sound, but also pretty reminiscent of 90's trip hop from bands like Morcheeba, Sneaker Pimps and Portishead.
The Pines – Dark So Gold – (January 31) – The third album from The Pines on Red House Records find principal members Benson Ramsey and David Huckfelt living in two different cities. This doesn't prevent them from turning out their best collaboration, yet. I caught three of their shows back in May and their stop at CSPS in September and got to hear songs destined for Dark So Gold, so I was already looking forward to hearing the studio versions of "Cry Cry Crow" and "If By Morning." Produced again by Benson's dad, Bo Ramsey. The Pines are kicking off a tour at the beginning of February in support of the new album and will be making stops at CSPS again as well as The Cedar Cultural Center in Minneapolis.
Cheyenne Marie Mize – We Don't Need EP – (January 24) – What started out as a release on My Old Kentucky Blog's label Roaring Colonel has been picked up by Cheyenne Marie Mize's new label home YepRoc. I loved her last album Before Lately and managed to catch her at The Mill where she performed the percussion-plus-vocals "Wishing Well" which Consequence of Sound is debuting. You can also check out her Daytrotter session to listen to "Keep It" which is also on the 6-track EP available on 10″ vinyl and digital download.
Jacob Jones – Good Timin' in Waynestown – (August?) – Jacob Jones is someone my wife and I met in Nashville during an overnight stop on a Monday night with Brendan of The Right Now. We were on a marathon road trip getting the mastering done and dropped off for the vinyl version of Carry Me Home. Brendan insisted we needed to hit this local-yokel  bar called the 5 Spot where they have this over-the-top dance party on Monday nights. This dance party called "Keep on Movin'" is hosted by Jacob Jones and his label partner Reno Bo and consists of mostly 50's and 60's country, R&B, garage rock and blues– typically spun on a turntable (though sometimes from a MacBook). The drinks are cheap, the folks are friendly and the floor is packed. Suffice it to say, it was one of the most memorable events we've been to, and certainly one of the high-points of the trip.
In addition to purveying this party, Jacob is also a singer/songwriter with a couple of pretty great Americana records under his belt. I introduced blogger Amber Valentine to his music and she wrote this really great review of his last release, which is a free download. When I was pinging folks for releases I reached out to Jacob and he told me about his 2012 release, Good Timin' in Waynestown which is inspired by the 5 Spot Monday nights! "Good Timin' In Waynetown" is about the good times. plain and simple," Jacob told me in a recent conversation, "The songs are for dancing. drop the needle and get to work. The songs are filled with huge sounds of New Orleans and Nashville, Memphis and Mussel Sholes. They are about the finer things in this world like love and having good friends, that's it, plain and simple." Indeed, based on the couple of rough mixes he sent, this album has a big sound somewhere between Ray Charles, Chris Isaak, and Lyle Lovett. This release is going to come out on vinyl, too, so that is really exciting! A sure bet for my best of 2012.
The Diplomats of Solid Sound – TBD – I don't have any details about the third release of Iowa City-Chicago-Austin band The Diplomats of Solid Sound with the Diplomettes other than it was recorded in Iowa City in 2011 and that they played some of the new songs at their gigs leading up to and on New Year's Eve. I loved their last two albums, so there should be no reason to believe I won't love this one, too!
Camper Van Beethoven – TBD – News of this release– their follow-up to 2004's New Roman Times— was delivered with a run of tour dates starting this week. No other details other than this run of winter dates will include some of the songs from the forthcoming record.
Hiss Golden Messenger – TBD – As if  releasing the amazing 1-2 punch of Bad Debt and Poor Moon over the last two years wasn't enough, M.C. Taylor is planning to come back in 2012 with another album! As part of one of the Poor Moon pre-order bundle he included a bonus digital EP called Lord I Love The Rain that included outtakes and demos, but also had early versions of tracks that will be on the next album. Though we'll see if this is the next album or maybe another project he hinted at in a recent conversation!
The Horses Ha -TBD – In a recent conversation with Janet Beveridge Bean she told me that James Elkington and she were done recording the follow-up to the debut Horses Ha release The Cathmawr Yards which came out in 2009. I absolutely loved the jazzy folk harmonies from The Horses Ha. You can read my review of The Cathmawr Yards here. Watch my site for updates as I get them!