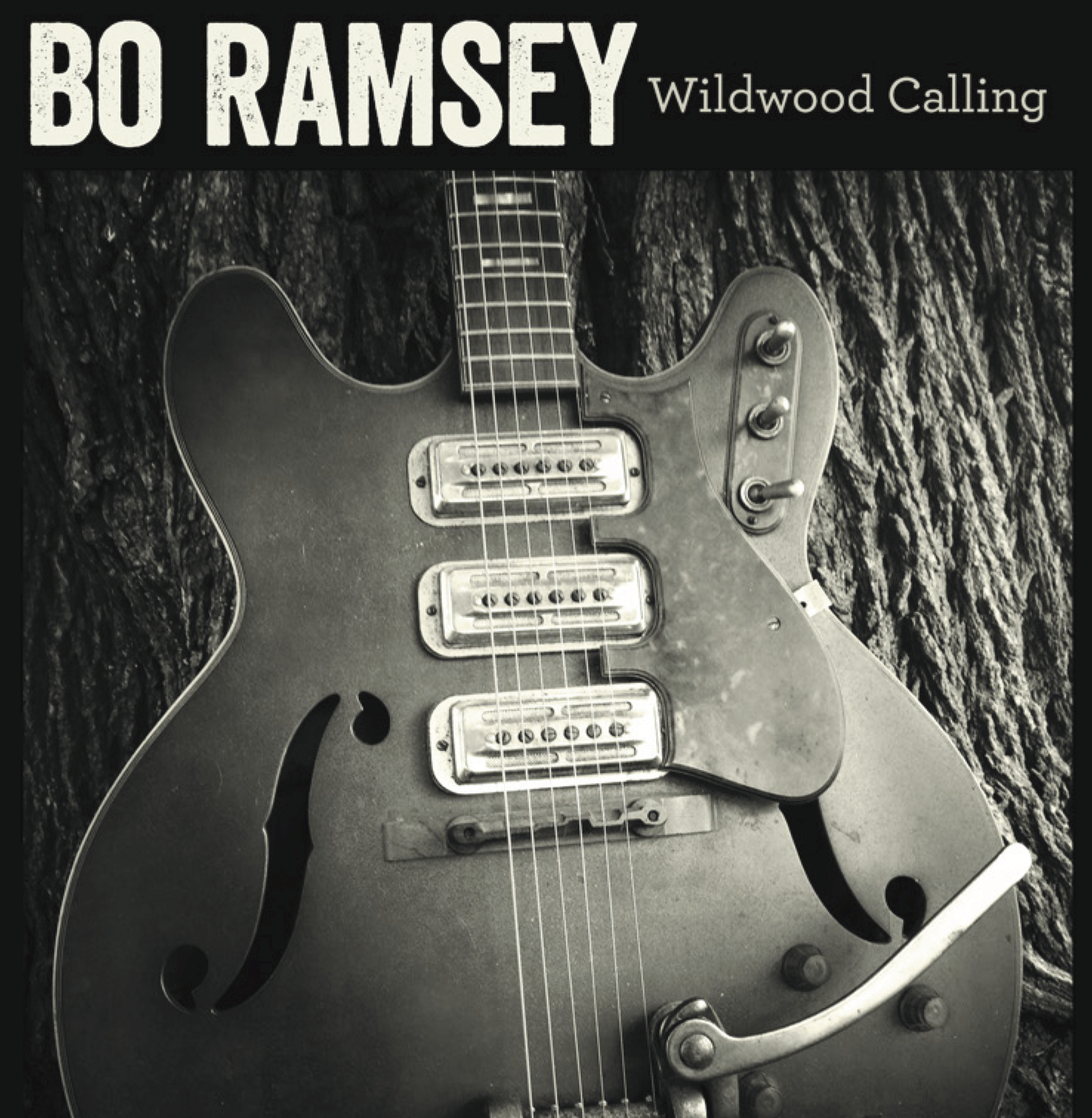 On August 2nd, Bo Ramsey is going to release his first new album since 2008's fantastic and understated Fragile. Titled Wildwood Calling, the album is 13 tracks of instrumental guitar backed by a band which includes in addition to Bo, JT Bates (The Pines, Marijuana Deathsquads) on drums and percussion, Marty Christensen from Bo's original Backsliders band on bass and son Alex Ramsey of The Pines on piano and keyboards. The album– which is on Pieta Brown's new "underground" record label Lustre Records— was recorded over two days in April at The Kitchen in Iowa City, and was mixed and mastered by BJ Burton, who is house engineer for Justin Vernon's April Base studio, and also worked the boards on Brown's Paradise Outlaw and her EP of outtakes Drifters.
According to a post on Bo's site, the will be able to order on 8/2. There isn't a link up yet, but I'd guess he'll put it up on his CDBaby store.
I'll be writing a review of the album for Little Village in the coming weeks. I'll link to it here when that goes up.
Tracklisting:
Fly On (Part 2)
Through The Trees
Feather Trail
Glide
Sky Light
Jump n Run
Out Here
Rise
Come On Back
Flip Top
Across The Field
Movin' On
Fly On (Part 1)