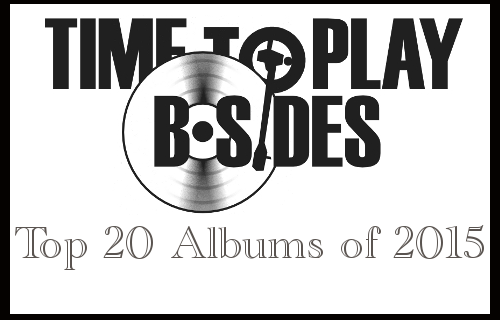 We've made it through another year of music. 2015 was another year of the music industry trying to figure out the future. Heavy hitters like Taylor Swift and Adele removed their music from online streaming services like Spotify– which might be interpreted as an ego move on both parts. Jay-Z's Tidal enjoyed a bit of press due to Prince releasing two albums exclusively on it, though I still don't know anyone who is using it.  Adele's last-quarter release of her much-anticipated 25 album has just surpassed 5 million copies sold. There is a lot of debate about the significance of this as it applies to the general health of the industry. Ultimately, though, I don't think you can use this as any kind of barometer– certainly not an indicator of "rebounding."  One thing is for certain, though, her 50+ date tour in 2016 will be the top grossing.
In other re-warmed news, a reformed Grateful Dead with Trey Anastasio as "Jerry" played some high-grossing shows in LA and Chicago showing that baby boomers and Gen X'ers are willing to shell out lots of money to recapture even a brief glimpse of their youth. The shows seemed like a fitting celebration of 50 years and a kind of closure to the promise of the remainder of the band getting back together. The following "Dead and Friends" tour with John Mayer as "Jerry" has been benefiting from the exposure and in my opinion are an improved version of the Dead. His vocals and guitar work are top-notch and add a real polish to the proceedings.
Looking this list over, it shows that I spent most of 2015 listening to local artists. Iowa has really been stepping up its game for music and we've got some of the best music around. There were a lot of notable releases outside of Iowa, but I just didn't find myself putting any of them on repeat. It says a lot– you don't have to go far from your back yard to get world-class music.
Looking over other Best of Lists, I see some albums that I listened to and thought were good, but they just didn't stick with me: The Decemberists – What A Wonderful World, What A Terrible World, Sufjan Stevens – Carrie & Lowell, Father John Misty – I Love You Honeybear, Kendrick Lamar – To Pimp A Butterfly, Alabama Shakes – Sound & Color.
Here is the list in no particular order–
Dickie – Self Titled : Dick Prall moved back to Iowa and started a new project with Kristina Priceman crafting a wonderful string-wrapped package of retro-inspired pop rock. Somewhere between the Beatles, Roy Orbison and Buddy Holly sits this collection of autobiographical songs with heart.
Younger – Self Titled : This one from the new Iowa City band Younger was a late discovery for me, but no less brillant. Former members of The Wandering Bears and Emperors Club have put out a Riot Grrl-ish album that people are drawing comparisons to The Breeders and Bikini Kill. To me it sounds more like Pylon and Throwing Muses. In any event, a fantastic record that I'll be spinning a lot in 2016, I expect.
Courtney Barnett – Sometimes I Sit And Think, And Sometimes I Just Sit : Yep. More edgy Riot Grrlish rawk. On almost everyone's list for 2015.
Nathaniel Rateliff and the Night Sweats – Self Titled : I've been a fan of Nathaniel Rateliff ever since I saw him on the Daytrotter Barnstormer shows back in 2010 along with Delta Spirit. I'm a sucker for his well-crafted folk albums to date, but his transformation into an R&B powerhouse and seeing the nearly-universal embrace of it is pretty unexpected. Fantastic record and the return of Stax Records!
Holy White Hounds – Sparkle Sparkle : Des Moines band Holy White Hounds are gaining momentum by word of mouth. These guys make some pretty fantastic rock coupled with a great live show. Kind of 90's throwback metal/grunge reinvented for the new century.
Phil Cook – Southland Mission : Hiss Golden Messenger sideman, member of Megafaun, producer and all-around great guy Phil Cook releases his first solo album with him singing. Due to a stupid security issue at Eaux Claires Festival this year, I missed his set, though it's on YouTube. Rootsy, bluesy gospel-influenced boogie rock. I could put this album on every day and it puts the same dumb grin on my face every time.
Tom Jessen – Hunting Season : Former Iowa musician Tom Jessen released his first album in years– and that pent-up potential created what has to be the best snapshot of current American dystopia ever. Pretty damn fantastic portrait of how fucked up things are. LISTEN TO THIS ALBUM.
Charlie Parr – Stumpjumper : Speaking of Phil Cook, he produced the latest album from Minnesota retro blues and folk historian Charlie Parr. He was picked up by Red House Records which is a good home for him. This is the first album he's done with a full band and the fleshing out of his sound really benefits the proceedings. "Over The Red Cedar" gives me goosebumps every time I play it.
Calexico – Edge of the Sun : Calexico tends to swing back and forth between full-on Latin-influenced albums and albums that lean a little more towards Americana-rock. This one ends up being more the latter. For me, I welcome the changes the band goes through– continually pushing the identity of what Calexico is.
Ryan Adams – 1989 : I did listen to this one a lot as soon as it appeared. It's a really great album, but it seems like it is just an extension of last years self titled release– which isn't bad at all. I like it, but I just about didn't include it on the list because, for me anyway, Ryan Adams is a complete musician and songwriter, so I prefer to have more complete work rather than covers. I suppose some of this feeling is due to my relative unawareness of Taylor Swift's blockbuster album it's based on.
Dagmar – Afterlight : I can't say enough about this Iowa duo. Atmospheric and sublime harmonies with unique counterpoint and rhythm. Jawdroppingly gorgeous album– somewhere between Philip Glass and Sufjan Stevens sits this baroque choral folk.
Pieta Brown – Drifters EP : The "lost" tracks from 2014's fantastic Paradise Outlaw album. Brown is using this to launch her own "underground" imprint Lustre Records. Includes a remix from Justin Vernon!
The Pines – Pasture: Folk Songs EP : A kind of surprise drop from The Pines this year in the form of an EP of covers from Joe Price, Mance Lipscomb, Iris Dement, Mason Jennings & Greg Brown. No new ground broken here, but is a tribute to the songs that The Pines have included in their sets over the years.
Jim Viner's Incredible B3 Band – COMANGO! : Jim Viner– Iowa drummer extrordinaire– assembled a collection of musician friends to create a retro B3-driven album with influences from The Meters and Booker T and the MGs. A really fun album that recalls the pre-Diplomette-vocals days of The Diplomats of Solid Sound. Destined to be part of the soundtrack to a cable TV show near you!
Kamasi Washington – The Epic – If I have any complaint about this sprawling masterpiece of Jazz, it's that it can't reasonably be digested in one sitting. But, if you're willing to dedicate the time, this album is impressive in its diversity. I consider myself a fan of Jazz, but I don't listen to much contemporary Jazz as I haven't found much that really keeps my attention. I hope this signals a new generation of jazz artists who are willing to explore and innovate.
Thundercat – The Beyond/Where the Giants Roam – Thundercat works with Flying Lotus and Kamasi Washington, and all three worked on the Kendrick Lamar album How To Pimp A Butterfly — noted for its adventuresome approach to the music. His short album (16 minutes, but Flying Lotus said it's an album, not an EP) from this year featured him front-and-center singing and leading most of the music with his jazz and funk bass riffs.
Aero Flynn – Self Titled – Justin Vernon raves about Josh Scott as a songwriter. After a lot of years not performing music, he comes back with Aero Flynn. Atmospheric and swirling it sounds like a distant cousin of Radiohead when they made more straightforward songs (OK Computer, maybe).
Beth Bombara – Self Titled – Beth is back with her most polished and accomplished record to date. She continues her shuffling, pining folk and country. Dusty and awesome.
Jason Isbell – Something More Than Free : Brilliant record– literary and scenic songwriting. Isbell continues to impress with one of the great records from this year– almost unanimously agreed.
Lyrics Born – Real People – Lyric Born has never been shy to work with live band. He did one tour with a full band behind him (documented on the Overnite Encore Live album), he contributed vocals to the 2007 Galactic album From the Corner to the Block. His new album Real People includes members of Galactic as well as a who's who of New Orleans musicians including Ivan Neville, Corey Henry, Trombone Shorty, the Revivalists' David Shaw and the Preservation Hall Jazz Band. Typically upbeat and tongue in cheek the album is a funk overload. Great record– not sure why more people aren't calling it out (see what I did there?).