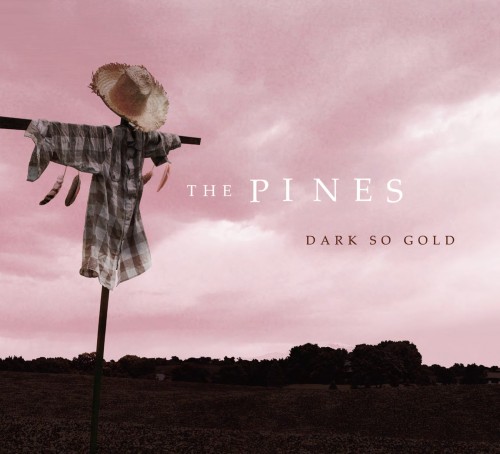 Red House Records officially announced this week that they have pressed The Pines' latest album Dark So Gold on vinyl, available Tuesday, July 17th.
This is the second vinyl release from Red House Records since they decided to get back into the vinyl game with Pieta Brown's One and All release. That release was a beautiful 180g pressing with a variation on the CD cover art. I was concerned that they weren't going to continue doing vinyl when Brown's Mercury album didn't get the same treatment. Though there has never been an official statement about it, I suspect that the One and All vinyl didn't sell as many as they'd planned.
When I talked to the mailorder folks at Red House, I expressed how happy I was that this album was getting a vinyl release, they commented that they felt this was a good one to release on vinyl. I also learned that the cover art matches the CD, and the center label has a black and white photo of the band.
Dark So Gold is easily one of my favorite releases for 2012, and my favorite Pines release to date. I wrote a review for Little Village Magazine in February.
For The Pines latest release, Dark So Gold, they've broken out the box of the same paints and brushes as before and laid to canvas landscapes made of soft-focused, almost half-remembered dreams. To the observer, only the smallest details of the picture are revealed—a conversation perhaps, a late-night glance to the sky, a heartfelt emotion lingering. As we reach for meaning we fill in little bits of ourselves.
You can read the full review here.
CLICK HERE to order your copy of Dark So Gold from Red House Records for $15 plus shipping and includes a digital download card. The record will be available at Pines shows as well.