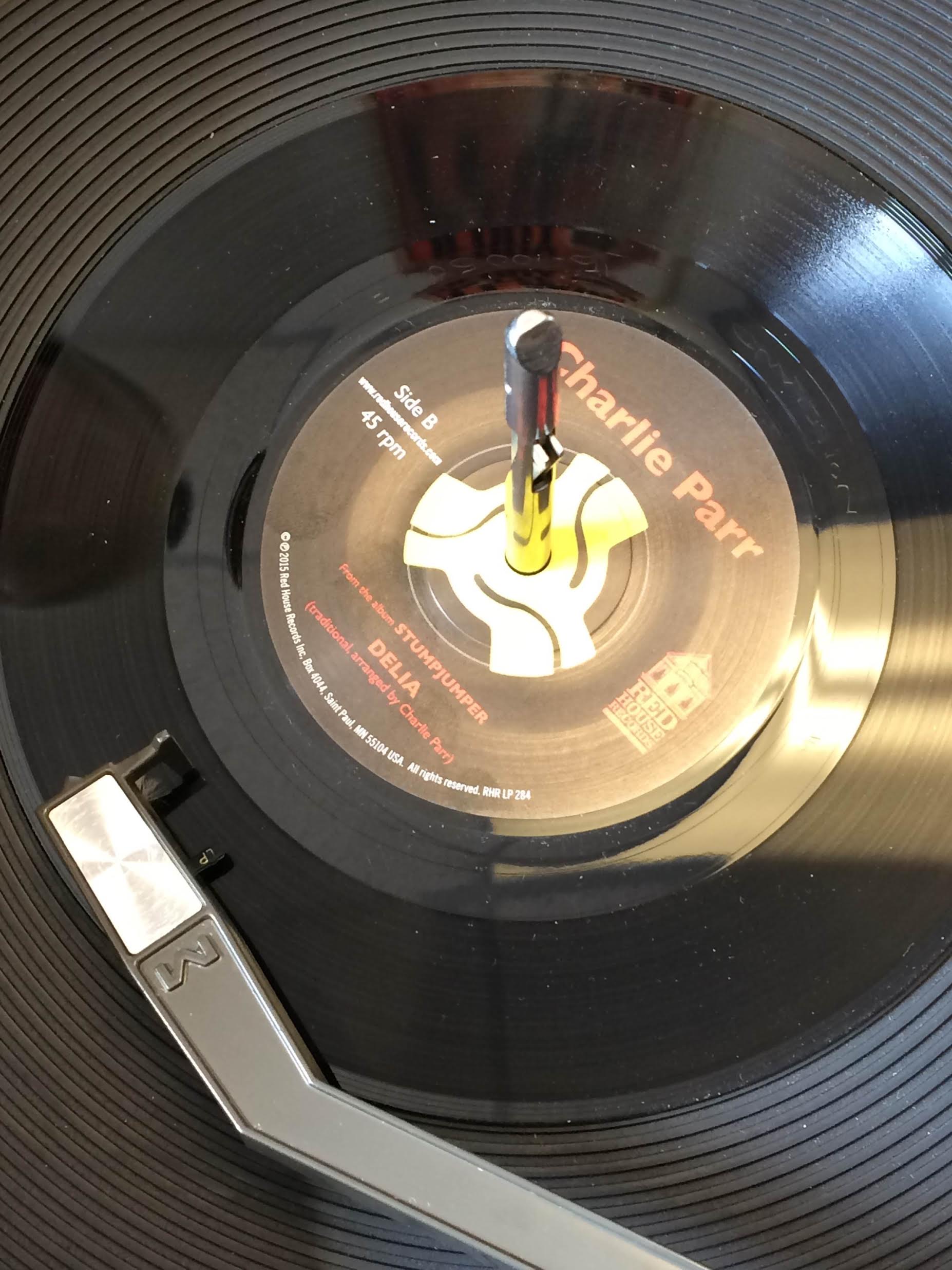 Although not on the Official RSD list for this month, Red House Records has announced a special release to coincide with Record Store Day (which is Saturday, April 18th this year).
In celebration for their newest label signee, Duluth, MN resident Charlie Parr and the release of his lucky 13th albumStumpjumper, Red House Records is pressing a limited-to-3000 7″ of album track "Over the Red Cedar" b/w his take on the folk standard "Delia." The B-Side is available on the CD and download, but didn't fit on the vinyl LP, so if you want "Delia" on vinyl, you need to get yourself one of these!
According to Red House, they will be distributing the singles to record stores to use as a free giveaway (likely with store purchase as other RSD promos have been in the past). It's a given that the great record stores in Minnesota will carry these, but if you want to get one, you may want to reach out to your favorite store and see if they will be getting these.
BTW: The Current in the Twin Cities featured the A-side of this single back in February. I absolutely LOVE this song– that great hook in the line "it's outlasting you." Here's a solo performance from The White Wall Sessions:

Stumpjumper is coming out on April 28th and will be available via all your favorite ways to get digital downloads and CD/LP's. I've been listening to it for a couple of weeks and in my opinion is the most polished album in his catalog and has some of my favorite songs of his already! Phil Cook of Megafaun and Hiss Golden Messenger helped produce the record.
The fine folks at Daytrotter recorded a session with Charlie and had the sense to press it up on vinyl with labelmate Dale Watson's session. Click the picture: