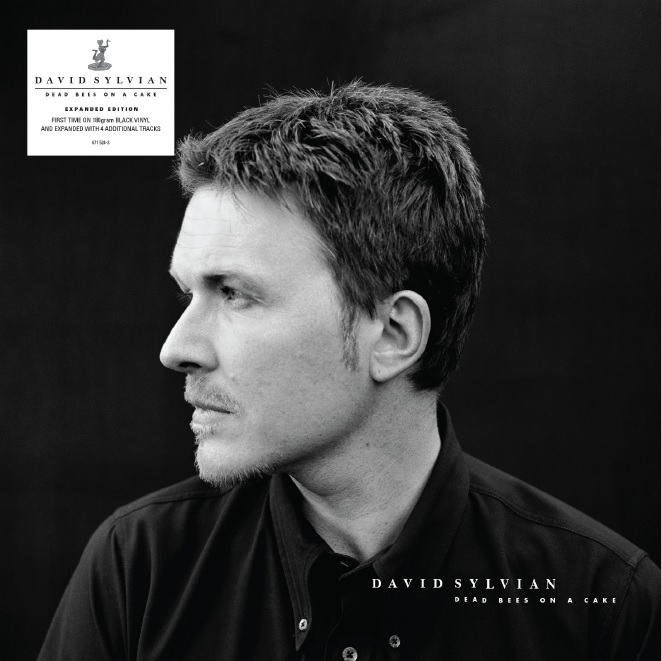 From Universal/Virgin Records:
"Following on from the phenomenal success of the RSD 2018 white vinyl edition of David Sylvian's album from 1999, we now present the album on 180 gram black vinyl for the first time. Now expanded with the addition of four non-album tracks, "The Scent of Magnolia", "Albuquerque (Dobro #6)", "Cover Me With Flowers" and "Aparna and Nimisha ( Dobro #5)". The artwork differs from the RSD edition and features a photograph by David's ex-partner Ingrid, plus some rare photographs by Anton Corbijn."
I'll admit that I've been occasionally searching the internet to see if Universal would do a regular reissue of one of my favorite David Sylvian albums Dead Bees on A Cake since they did the UK/Australia/Canadian Record Store Day reissue, that I reported on HERE. In a Steve Hoffman forum discussion about the RSD release someone said that there was going to be a black vinyl version of it coming, so rather than bid on the eBay auctions which are running up over US$100, I just kept hopefully waiting. People were reporting bad pressings of the white vinyl version, too.
Yesterday a few places mentioned the release, including a post from Sylvian's Facebook page:
Some people complained about the original artwork which was a picture of Sylvian and then-wife Ingrid Chavez. It's a shot similar to the back cover on this release. I'm not sure why they are not using the original artwork.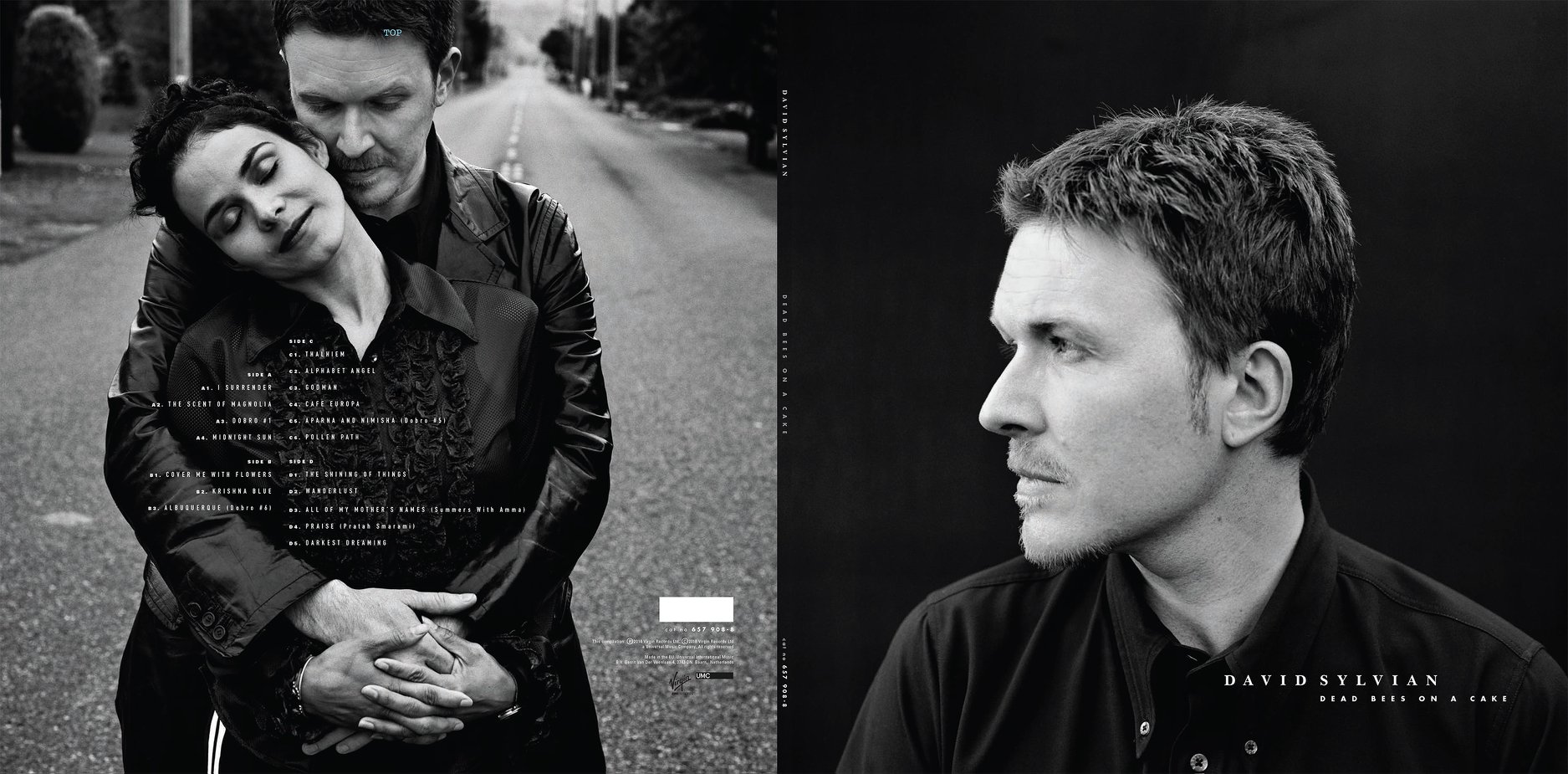 Like the RSD pressing (which was limited to 1000) the expanded edition takes the release to 2 LP's by adding four non-album tracks: "The Scent of Magnolia", "Albuquerque ( Dobro #6 )", "Cover Me With Flowers" and "Aparna and Nimisha ( Dobro #5 )". All four of these tracks were included on the 2000 compilation Everything and Nothing.  "The Scent of Magnolia" was the single released with that compilation and is one of my favorite songs from this period and is really completes this album. The "Dobro" tracks feature guitar work from Bill Frisell.
There is also a PledgeMusic Page for it, so you can pre-order the release now for $28.50, but the shipping from the UK to the US is $12.00. When I used PledgeMusic to order the new Calexico, at least I could justify the postage due to the fact that I was getting the unique City Slang pressing (which was signed, too) that had a bonus 12″ with extra songs. This will be a big enough release that I should be able to wait for the always awesome ImportCDs.com to carry it, and if they put it on their eBay site, then the shipping is free.