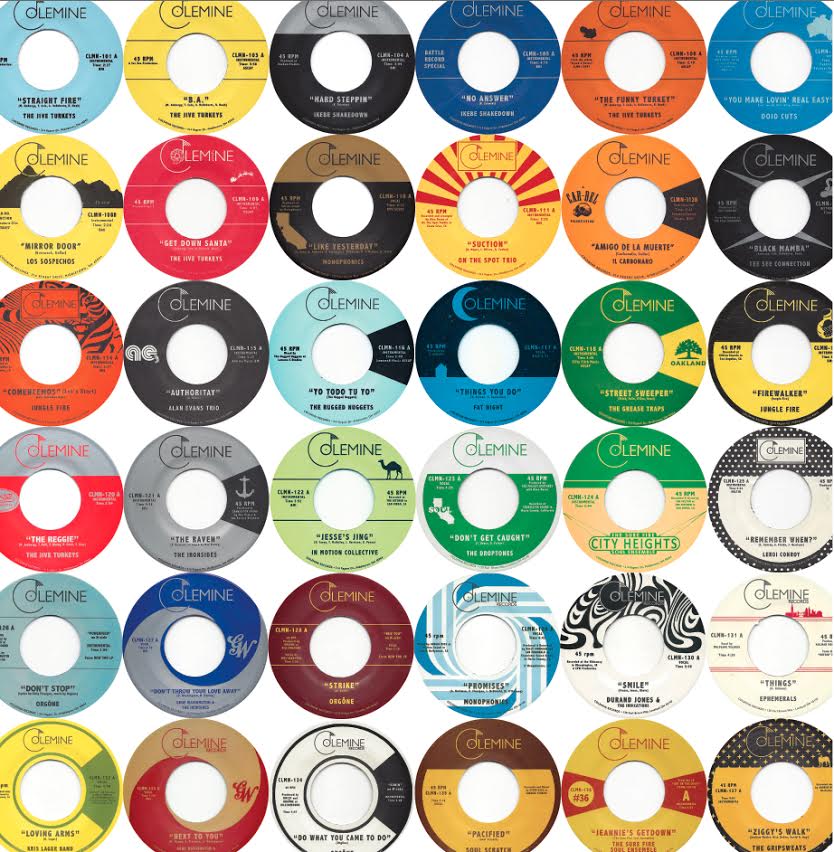 I usually try to post about the nuggets in the Record Store Day releases. When this year's Record Store Day list posted yesterday, I was admittedly underwhelmed by the releases. I saw some compelling ones, like the third part of the Complete Big Star Third collection, the 2nd release of the CSC Funk Band on Electric Cowbell (their first release Funkincense came out as an RSD exclusive, which I have and love). The Fleetwood Mac Alternate Mirage is interesting, if ultimately non-essential as a vinyl release.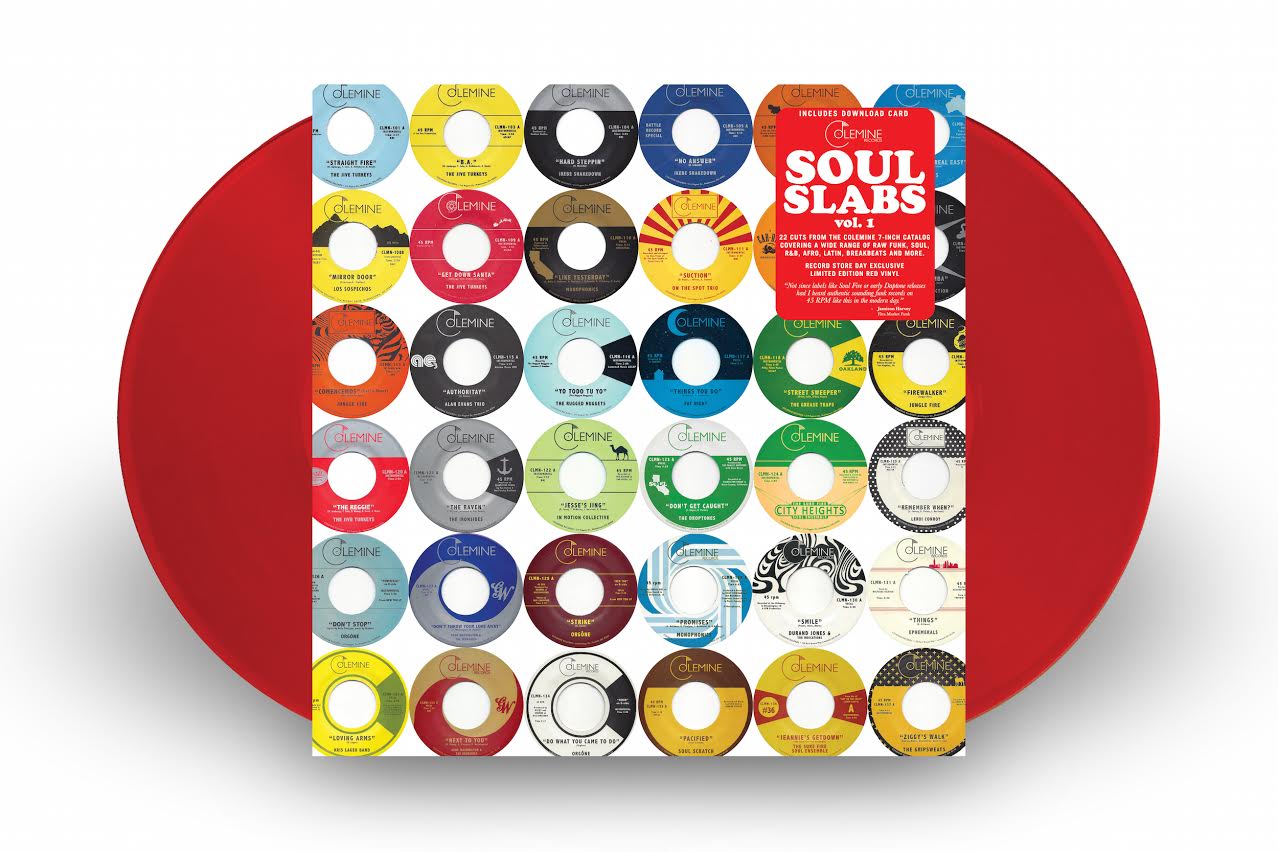 But, deeper in the list, down in the compilations was the new RSD exclusive Soul Slabs Vol. 1 compilation of the legendary 7″ R&B/Soul/Funk releases from the Ohio-based Colemine Records. In 2014 Colemine released a compact disc compilation of singles called 20/45 in celebration of their seventh birthday. Soul Slabs is an update of that compilation, bringing the collection up to 2016. There is a pretty big overlap of the two releases, but since this is on vinyl and updated, it really is the more essential release in my opinion. It doesn't miss the big cuts: Ikebe Shakedown's "Hard Steppin'" is pretty much an R&B classic at this point– Colemine reissued the single for RSD a couple of years ago and reissued the Hard Steppin' EP on vinyl. Orgone has been a force for a few years, and the releases on Colemine are an essential addition to their catalog– their release Beyond the Sun is positively breathtaking and should be in everyone's soul collection. That goes for Durand Jones and the Indications new LP as well. Damn. Colemine started a subscription service of sorts where they email you about new exclusive releases and they give you a chance to buy it before it goes totally public. A lot of those releases are on this comp too: Soul Scratch, The Ephemerals, Kris Lager, Gene Washington & The Ironsides.
TRACKLISTING:
1. Jungle Fire – Comencemos
2. The Droptones – Don't Get Caught
3. The Rugged Nuggets – Yo Todo Tu Yo
4. Dojo Cuts – You Make Lovin' Real Easy
5. Ikebe Shakedown – Hard Steppin'
6. On The Spot Trio – Suction
7. Monophonics – Like Yesterday
8. Los Sospechos – Jano's Revenge
9. The Jive Turkeys – The Reggie
10. Fat Night – Things You Do
11. Alan Evans Trio – Authoritay
12. The Grease Traps – Street Sweeper
13. Gene Washington & The Ironsides – Next To You
14. The Sure Fire Soul Ensemble – City Heights
15. Kris Lager Band – Money & Loneliness
16. In Motion Collective – Jesse's Jing
17. Orgone – Do What You Came To Do
18. Durand Jones & The Indications – Smile
19. Leroi Conroy – Remember When?
20. Soul Scratch – Pacified
21. Ephemerals – Things
22. The Gripsweats – Ziggy's Walk
Here is a YouTube Playlist of all of the tracks. ENJOY!!!
Anyway. Go get this. Seriously.