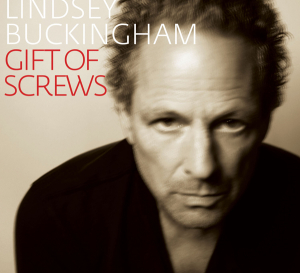 The "more rock" follow-up to Lindsey Buckingham's 2006 Under the Skin was announced today. Given the title of the aborted solo album Gift of Screws which was supposed to be released before the last Fleetwood Mac album Say You Will to which it donated five tracks. The original Gift of Screws donated three tracks to Under the Skin. The new Gift of Screws only shares its title track with the original version, but two songs were reworked. "Shuffle Riff" became "Wait For You" and "Twist of Fate" became "The Right Place to Fade."
So, what we have now according to a news item from Billboard today is a mostly new Gift of Screws to be released September 16th on Reprise that also has the rhythm section of McVie and Fleetwood from Fleetwood Mac on a number of songs.
The new track listing for Gift of Screws:
"Great Day"
"Time Precious Time"
"Did You Miss Me"
"Wait For You"
"Love Runs Deeper"
"Bel Air Rain"
"The Right Place to Fade"
"Gift of Screws"
"Underground"
"Treason"
Click here for my 2006 article comparing the aborted version of Gift of Screws to Under the Skin.
The plan is for Buckingham to tour in support of Screws this Fall and for a possibly-augmented Fleetwood Mac to tour in early-'09.
Visit lindseybuckingham.com to see the list of tour dates.