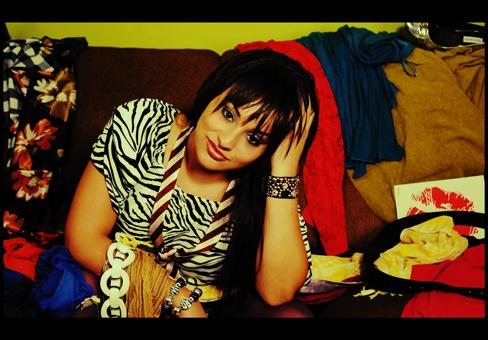 When it comes to HipHop I tend to favor the musical pastiche typically purveyed by the Bay Area. Some of this is because I really cut my HipHop teeth on the seminal Bay Area label artists on Solesides (later Quannum) including Lateef, Lyrics Born, DJ Shadow, Blackalicious. In some respects California HipHop is considered a second generation from the early New York days of HipHop and rap, but it might be this distance that makes California HipHop more of a converged sound with funk. Of course these days, Left- and Right-coast isn't so much a discernible distinction. These days there are still stylistic differences between, say Jay-Z and Snoop but beyond that there has been a lot of cross-pollination so it is difficult to make the same comment about today's HipHop and rap.
Still, the last releases from Lyrics Born, The Gift of Gab, Blackalicious and DJ Shadow really show a very wide view of their art and I think shows them pushing the boundaries of what defines HipHop.
It's this cultural and musical diversity in the Bay Area that fosters artists like singer Karyn Paige who, after several years of working and performing with various bands and musicians including the Jazz Mafia collective as well as Lyrics Born (who also worked with the Jazz Mafia Orchestra "Brass Bows and Beats) and Chali 2na (of Jurassic 5 and Ozomatli), is ready to release her first solo record titled Hola Mademoiselle which will come out fall of this year. Prior to that she will release a digital EP this summer titled The KP EP.
The releases promise to be a "diverse blend of pop, R&B, New Wave, Soul and Funk" and this is certainly delivered in the first single being offered as a free download titled "Want To." "Want To" was co-writted and produced by Joe Bagale and Matt Berkeley of the Jazz Mafia with Karyn and to me really recalls the purple funk heyday during Prince's reign in Minneapolis– the funky analog synths and beats that were the signature of Mr. Rogers Nelson and the production duo of Jam and Lewis. It is a super-catchy track  and has already made it to two of my car mp3 mixes! I can't wait to hear the EP and album when they come out!
Do yourself a favor and grab this mp3.
Click Here to listen to "Want To" by Karyn Paige from her upcoming release Hola Mademoiselle.
Click Here to visit Karyn Paige's website and sign up for her mailing list
Click Here to visit Karyn Paige's Facebook Fanpage
Click Here to visit Karyn Paige's MySpace Page