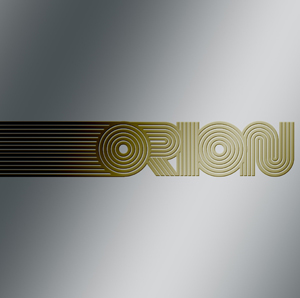 On Friday, March 12th, the long dormant Twitter account for Ryan Adams passed along this missive:
We're going to begin pressing ORION — my most legit METAL record — on vinyl next week. http://ryanada.ms
At his website over the weekend, he debuted a song called "Electrosnake" from his upcoming album Orion. This song is still available for free download (as a WAV file!). There was also a survey that was shut down yesterday asking whether respondants would buy this album. On his Facebook page later that day, he posted that 69,567 people wanted a copy of Orion! "That is too many," he said, "but it is cool getting to figure out what the manufacture numbers are before you go to press."
Last year Ryan re-launched his PaxAm label, which in the past had been used for some rare single releases. He released three digital download singles for a very reasonable $1.49, which included digital art. Two of the releases came in FLAC format and all three had a bonus track. He also stepped into the physical waters with a very limited edition pink 7″ which was available at the Morrison Hotel Gallery in NYC as part of an exhibition of his paintings and very briefly available on his website.
At the time he said that he was planning on releasing more of his archive of recordings and PaxAm was his way to do it. Now that Ryan is no longer tied to Lost Highway records and has disbanded The Cardinals he has time to focus on the new phase of his career and part of this is getting the records that Lost Highway didn't release out there– and apparently there is an audience hungry for new material!
Which brings us to the new release going to press this week on PaxAm which will be Orion. According to a post by Ryan to the Ryan Adams Archive Boards on Saturday, Orionwas started by Ryan and producer Jamie Candiloro after Easy Tiger and had been in the works for over two years. Ryan says that Orion, "really wasn't supposed to be anything other than a brutally badass thrash/metal record… Two years is a long time to work on a badass album of riffs and this is the one for me."
Of course, this lit the boards up with contraversy– Ryan never made his love of metal a secret, and from time-to-time would post about metal  bands on his various Internet accounts and would even share some of his metal noodling on his collection of vintage BC Rich guitars, still his ardent fans of his more accessible country- and folk-influenced music were torn about whether this was a good thing. Ryan was taking this furor with a certain aplomb joking about it in the thread about the album. The track "Electrosnake" is apparently the most accessible of the tracks with a discernable melody and slower tempo. "Electro Snake may have been the wrong FREE track now that I think of it," said Ryan in a post,  "but I wanted to try and find something more contemporary because I predicted no matter what track some folks were gonna be all WTF…. the rest of the record is pretty fast and pretty basic thrash. There are some poppier elements via VoiVod/Crumbsuckers but mainly it's just sci-fi metal stuff. A few tracks, like two tracks in the middle of the record, get pretty heavy and slow and Vol 4 Sabbath-inspired kind of, but you know… I kind of handled all the guitars and bass on this so there is that. I left the drumming to the pro's."
So, what else do we know? I think that it will likely be released as a gatefold. He mentions that while there will be a release for people who don't collect vinyl, the vinyl release will have some impressive art "inside." I would take "inside" to mean gatefold. So, that is something to look forward to.
I've been really anxious for this post-Lost Highway period to start for Ryan. He's been itching to get some releases out of his back catalog and he's apparently working on new material with Candiloro this week as well. Without the restrictions of a record label, there is no telling what we will get from Ryan.
Click Here for Ryan Adams's website where you can download or stream "Electrosnake" from the upcoming Orion album. This will be where the album will be offered for sale.
ORION . ELECTROSNAKE by ryanadams