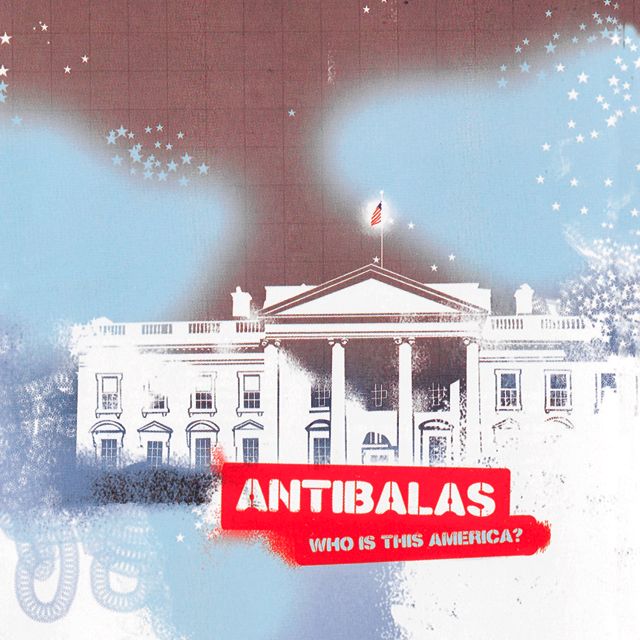 I became aware of Antibalas around the time that I was working on a review of the very cool Scion Daptone Records Remixed compilation where I mentioned that Ticklah who is credited with the remix of "How Long Do I Have to Wait" by Sharon Jones and the Dap-Kings, is David Axelrod who, among other things, has been a member of the Brooklyn, NY Afrobeat and funk ensemble since 1999.
Antibalas was formed in 1998 and modeled after Fela Kuti's Africa 70 band and continues to maintain connections with members of Fela's bands. In 2008 the band was involved in the off-Broadway and on-Broadway musical of Fela's life titled Fela! The musical is based on the events of his life and particularly his politically motivated music career and oppression from the Nigerian government.
Antibalas's influence from Fela Kuti extends further than just their afrobeat style, they also choose to make their music the platform for sharing their political views. No where is this more evident than their third album Who Is This America? which was released in 2004 on Ropeadope records. The band and label felt that their political and social statements on the album are as relevant today as they were during the Bush-era, post 9/11 period they were conceived in.
The re-issue of Who Is This America? will be on CD and digital download with a new bonus track "Money Talks" and with an iTunes-only track "Paz." Notably, Ropadope is choosing not to release this album on vinyl. As luck would have it, Daptone Records released a vinyl version back in 2004 that seems to still be available on their site for $20 and has the "running man" cover artwork. Daptone also has Antibalas's 2007 Anti- Records release Security on vinyl as well. Security was produced by John McEntire of Tortoise, incidentally. Ropeadope will have a special edition package that includes the CD, a download and a reprint of the "Running Man" teeshirt ($27.99). You can get just the teeshirt, too.
Click Here to download "Big Man" from Who Is This America?
Click Here to pre-order Who Is This America? from Ropadope.
Click Here to order the original (no bonus tracks) Who Is This America? 2 LP from Daptone.
Click Here for the Antibalas website.
Click Here for the Antibalas MySpace Page
Click Here for the Antibalas Facebook Fan Page