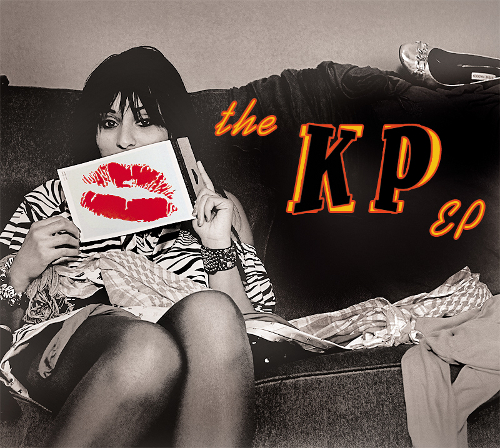 Karyn Paige isn't the only California Gurl who is turning a golden state disposition into sunny pop this summer, but her debut EP The KP EP is a solid challenger for my soundtrack.
I posted about Karyn's debut single "Want To" back in July which kicks off her 5-song EP (self released on August 31st and available from her website). I said that "Want To" recalls Prince as well as Jam and Lewis.
Paige, assisted by Jazz Mafia compatriots Joe Bagale and Matt Berkeley, has continued to wear her affinity for the Minneapolis Sound. The electro stew of instruments includes buzzy synths, funky, percussive distorted guitars and frantic 808 beats on the uptempo tracks like "I Still Want to Believe" is clearly influenced by the work done at Paisley Park and Flyte Tyme. "Stay Away Tonight" is stripped down to a rattling drum loop, piano and chorus and takes advantage of Karyn's vocal prowess during its soaring chorus– in an earlier time she'd fit in with the stable of strong female vocalists that His Purpleness liked to surround himself with.
It wouldn't be fair for me to let you believe that the EP is out standing in a purple rain, however.
On "Feel Alright, Be Alright" slows things down a bit with gorgeous chiming synths, snapping clave and blue-eyed backing vocal harmonies that remind me of the best moments of 80's synth pop greats like ABC or Spandau Ballet. When Karyn sings "Everything will be all right, feel alright… no frustration…" we are already smiling and nodding along. The quick and soft flow of Karyn's rap that recalls Bahamadia is a great touch to this song and shows skills we could stand to hear more of.
The EP closer "Big Top" takes a snap-step-and-spin Motown rhythm and adds a pumping Talking Book electric piano to Karyn's soaring circus warning. "Look out! There's a Big Top up ahead.. Remember everything the ringleader said… you know you want to run away with the circus… don't look back on yesterday…"
You can download this little bit of sunshine from Karyn Paige's website for $4.95.
Click Here to listen to "Want To" by Karyn Paige from The KP EP as well as her upcoming full length  Hola Mademoiselle.
Click Here to visit Karyn Paige's website and sign up for her mailing list
Click Here to visit Karyn Paige's Facebook Fanpage
Click Here to visit Karyn Paige's MySpace Page