One of the vivid memories I have of Daniela Gesundheit of Snowblink is of her standing on the Grand Old Opry-style stage in Green Island, IA during the first Barnstormer tour framed by twinkling strings of Christmas-tree lights– the small crowd armed with small brass bells to ring on cue. Her mellow ambient set was a departure from the mostly-rocking lineup of those shows, but her otherworldly naive charm seemed to dislodge even the most jaded PBR-fueled hipster from their folded arm vantage point. Her music was dew clinging to the small plants on the forest floor. The kind of stuff that faeries would be streaming from their Pandora accounts whilst updating their Facebook statuses.
Daniela and her small band were performing songs from her at-the-time self-released CD Long Live. Songs like "Rut and Nuzzle," "Ambergris," and "Stand Where a Fruit Tree Drops the Things It Doesn't Need" from this album were standout songs I waited anxiously to hear these songs at each of the stops during the Barnstormer tours.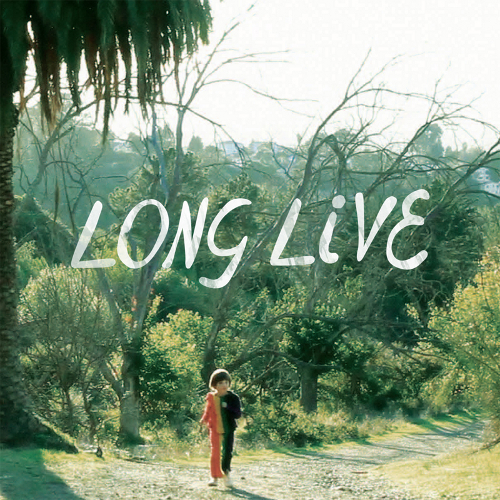 She announced yesterday that Long Live would be re-issued on Fire Records in Europe on November 8th on CD, MP3 and vinyl (yay!) in conjunction with a tour of Europe. Fire will release in the US and Canada in February. The new reissue gets new cover art, too and features the little boy from the "Ambergris" video (below). Long Live is an album I've enjoyed for over a year and its one that I always felt should get more exposure, so I hope that Fire can put some promotional support behind it. I plan on picking up the vinyl when it's available.
Track Listing for Long Live:
1. Rut & Nuzzle
2. Ambergris
3. The Tired Bees
4. Stand Where A Fruit Tree Drops The Things It Doesn't Need
5. Membrillo
6. Green to Gone
7. Bulb, For Later
8. Divining Rod
9. Sea Change
10. None
11. Heckling The Afterglow
12. This Is This
13. Go Deep (Fon Frank)
14. The Fish of Little Thoughts
15. The Haunt
Click Here to listen to "Rut and Nuzzle" from Long Live (with lyrics!)
Click Here to listen to "Green to Gone" from Long Live (with lyrics!)
Click Here for Snowblink's Website
Click Here for Snowblink's Facebook Fanpage
Click Here for Snowblink's MySpace Page
Click Here to follow Snowblink on Twitter
Click Here for the Long Live page at Fire Records.
Snowblink's First Daytrotter Session (3/27/2008)
Snowblink's Second Daytrotter Session (10/22/2008)
Snowblink's Third Daytrotter Session – Michael Jackson Covers (3/12/2010)