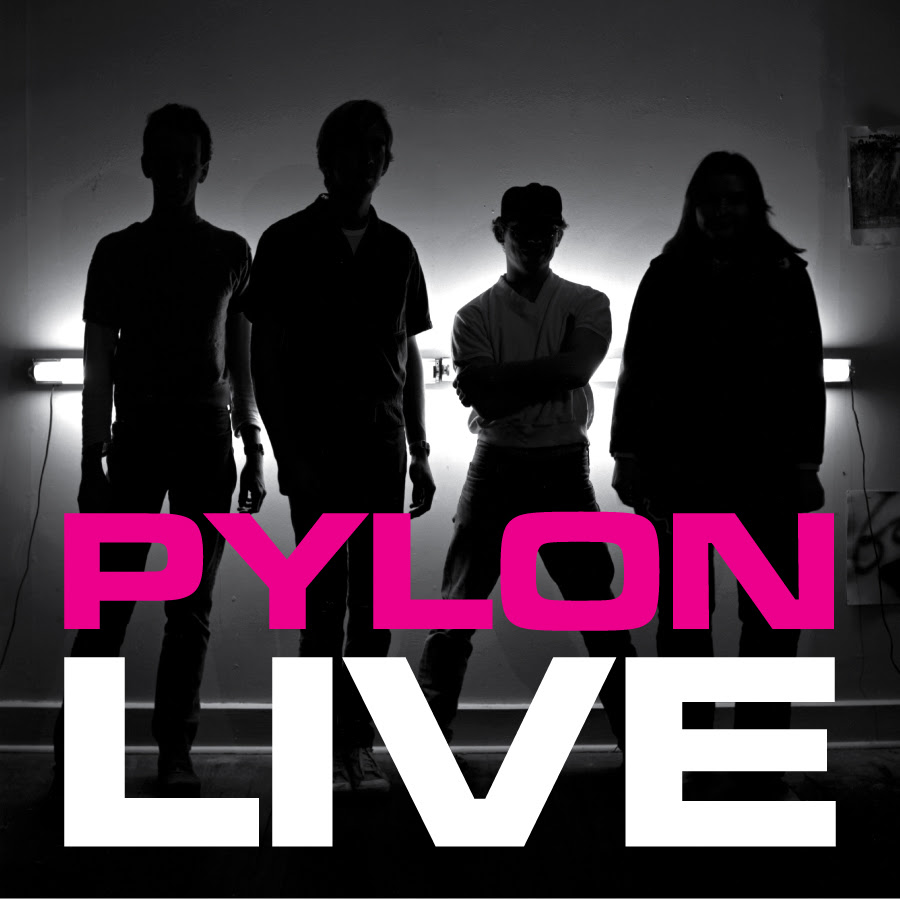 By the time I first heard Pylon, they had already broken up.  They were featured prominently in the documentary film Athens, GA: Inside Out
and its associated sountrack on IRS Records. I bought the soundtrack first– I had heard that R.E.M. had a couple of songs on it, so the completist I was, I needed to own the soundtrack
.. The R.E.M. songs were good, and the band I had at the time did a similar version of "Swan Swan H" though we couldn't really tackle the harmonies of "(All I've Got To Do is) Dream."
But, the real eye-opener was all of the other unknown bands on the album. I really loved Love Tractor, and to this day is still one of my favorites, and The Squalls, and Dreams So Real (who were swept up by a major and then lost forever). I wasn't sure what to make of the dissonant and angular music of Pylon, whose live version of "Stop It" was kind of the centerpiece of the soundtrack. It wasn't until I finally saw the film on VHS that I really understood that Pylon was one of the early bands in the scene and all of the other bands really looked up to them, including my heroes R.E.M., who covered "Crazy" which was included in the odds-n-sods compilation Dead Letter Office
. I started college later in 1987, and found friends who were really into the Athens scene and I borrowed the two albums Chomp
and Gyrate
 and made a tape of them and was quickly a fan.
The band broke up because they were tired of the pressures that come with a band that was rising from obscurity. In 1990, seemingly out of nowhere the band was back. In an interview with Perfect Sound Forever, they said that they realized that interest in the band wouldn't die, and they were all still living in Athens, so they decided to reform. The put together a "greatest hits" of sorts called Hits, and then recorded a new album Chain in 1990. By that time, their unique sound wasn't as leftfield as it was earlier. In fact, bands like The Sugarcubes probably owed a lot to the groundbreaking Pylon. But, they wouldn't stay together for long after that.
Some time in 2004, the band reunited again and enjoyed notoriety spurred on by the CD reissue campaign of Chomp and Gyrate by DFA Records (now out-of-print again, and going for insane prices).  The band played shows and, I for one was happy they were back. The band broke up officially again in 2009, following the unexpected death of Randall Bewley.
So, in 2016 we have some developments in the Pylon camp.  In March it was announced that a 1980 performance at Danceteria by Pylon in the archives of Pat Ivers and Emily Armstrong as part of the Nightclubbing TV show from NYC that captured the early days of Punk and New Wave. There were select screenings of the show with Q&A from the band. Then, in April the band announced a 7″ of live tracks from their last show in Athens, GA in 1983 at the Mad Hatter. This show was captured to video and multitrack audio for a pilot for a failed PBS series called Athens Shows.
It turns out that the 7″ was a taste of what was to come. On July 25th– Randal Bewley's birthday– Pylon is releasing a 2 LP and digital download version of the last show in Athens titled simply PYLON LIVE. Pylon was a force to be reckoned with live and this album captures them at the peak of their powers with a setlist that picks the great tracks from the 2 LPs and drops in a couple of rarities. "Party Zone" was only available on a rare DB Recs compilation and Pylonized cover of the Batman TV theme with new lyrics.
The vinyl package comes in three different colors– 200 on magenta vinyl (which compliments the cover well) and 200 on clear vinyl. The rest are on black vinyl. The LP's are a reasonable $29.99 plus about $5 shipping. The digital download is $8.99. If you pre-order, you get immediate download of "Volume." Here it is in their Bandcamp player:

PYLON LIVE is available for pre-order at chunklet.com, chunklet.bandcamp.com, iTunes, Amazon, and wherever digital music is sold.
Limited to 200 on magenta vinyl.
Limited to 200 on clear vinyl.
Unlimited on black vinyl.
Track List:
SIDE A
Working is No Problem
Driving School
No Clocks
Altitude
Gravity
SIDE B
Crazy
K
Cool
Italian Movie Theme
Buzz
SIDE C
Danger
Reptiles
Stop It
Feast On My Heart
Beep
SIDE D
M Train
Volume
Weather Radio
Party Zone
Batman