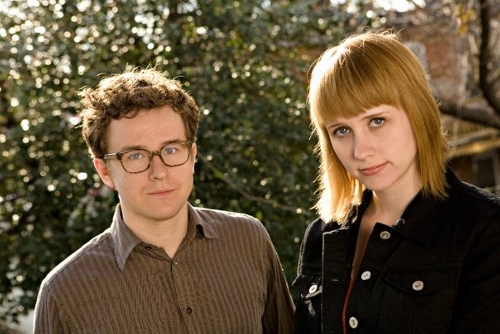 You'd think that as many times as I've reported that Wye Oak was going to play in Iowa somewhere, I'd have seen them at least once! They even played here before the release of their new album The Knot at some performance space in Iowa City some months back, which I also missed.
And so it is that Wye Oak will be back playing the Mill in Iowa City just over a year from the last time they played there! As it turns out, they will be taping another Daytrotter session, too!
Wye Oak will be playing The Mill on Sunday September 20th. Doors are at 8PM, $6 cover. Opening will be Chicago band Netherfriends, and Iowa City singer Alexis Stevens.
Click Here for Wye Oak's website
Click Here for Wye Oak's MySpace page
Click Here for Wye Oak – The Knot at Merge Records where you can stream their new album.
Click Here for their amazing Daytrotter session.