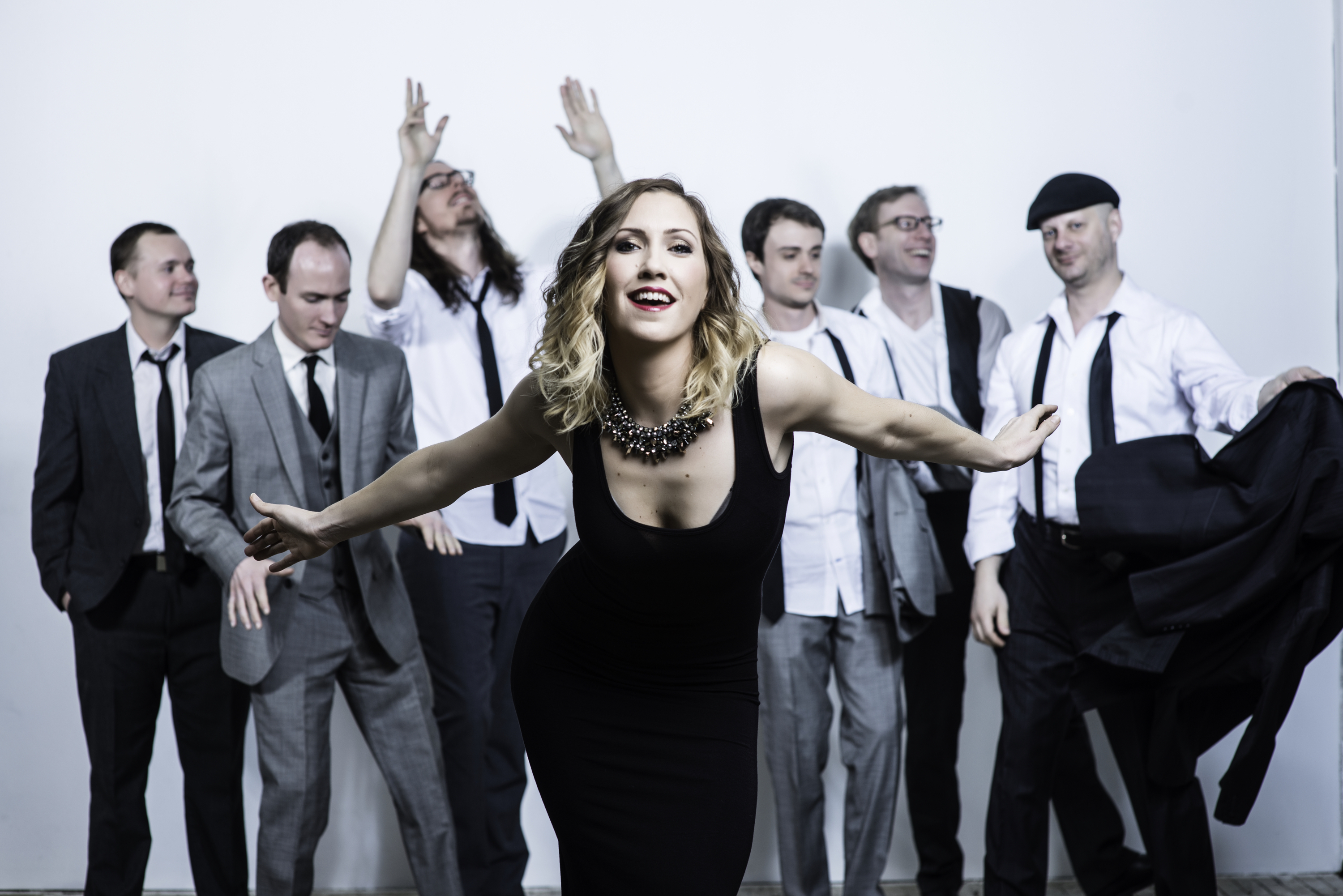 It's pretty exciting to see the momentum of a band building in support of a new album– the renewed energy and mission to get the new music out to the fans. One of the hardest working bands around is Chicago's R&B and Funk powerhouse The Right Now and on the heels of their latest release Starlight they're already beating the pavement with hit-and-run shows through the Midwest and making appearances on Chicago TV and radio.
For the last album, the band worked with some Chicago remixers which resulted in some of my favorite dance remixes in recent history. Now for Starlight, we have the first remix of the anthemic "Up All Night" by Buscrates and Nice Recs from Pittsburgh Electro Funk group East Liberty Quarters. The remix largely leaves lead singer Stefani Berecz's vocals intact while providing a subtle bubbling-under synth beat that would sit comfortably in a mix with Eighties divas Chaka and anything Jam and Lewis produced including Janet's best work.
When I asked Brendan O'Connell about how he got hooked up with these guys he said, "We've known Buscrates since 2010 or 2011 when we used to play Shadow Lounge in Pittsburgh. We reconnected in Pittsburgh when we played there in March. We've all kept up with his remix and production stuff online in the interim. He's great. Heavy shit!"
Heavy shit indeed. I've already spun this track a dozen times. Get it in your ears. If you're a DJ who'd like to include it in your set, hit the band up at their website.
When I asked him for a list of songs that influenced "Up All Night" O'Connell said, "I've been to listening to a fair amount of disco and 70s R&B over the past few years and it directly inspired me to write "Up All Night" (and seek out Buscrates to remix it).  Here's some tunes I can't get enough of.
"Betcha Wouldn't Hurt Me" by Quincy Jones
"Haven't You Heard" by Patrice Rushen
"(Funny) Bone" by Chic
"Runaway Love" by Linda Clifford
"You Gonna Make Me Love Somebody Else" by The Jones Girls
"Hold Tight" by Change
"I'm In Love" by Evelyn Champagne King
"Keep On" D-Train
"Light Up The Night" by The Brothers Johnson
I put together a mixtape of these songs and included the Buscrates remix picking some choice remixes and adding some edits resulting in a shimmering, thumping throwback Disco/Funk mix. Enjoy!