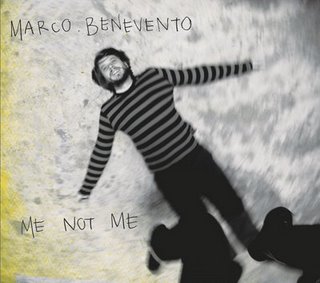 Just a reminder that this weekend brings the remarkable piano trio led by Brooklyn, NY resident Marco Benevento to. Currently on tour Benevento and his trio are on the road promoting his sophomore solo release Me Not Me, which is a collection of originals and really inspired covers.
Listening to his performance on The World Cafe, his passion for what he does is absolutely addicting, whether it's discussing his growing collection of circuit-bent toys, or when he talks about his methods for inpiration when he writes. It's clear he embraces all aspects of his talent and brings some genuine unique vision in his work.
Even though the Cedar Rapids show at the phoenix-from-the-flood venue CSPS is on Easter evening, I'm planning to high-tail it back so I can catch this show. I'll be shooting pictures and will also be interviewing Marco for a future "B-Sides in the Bins" so stay tuned!
Tickets are $14 in advance, and $17 the day of the show. Set the Tivo's and come out!
BTW: The song Marco uses as the demonstration on World Cafe for how he composes with circuit bent toys became "Now They're Writing Music". Click Here to download!
Oh, I'll eat any Peeps that people don't want from their baskets if they bring them to the show.
Click Here to visit Marco's Website
Click Here to visit Marco's MySpace page which has tracks streaming from Me Not Me.