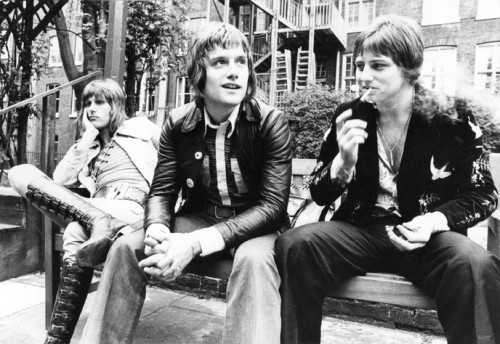 In a partnership timed well with the recent Pink Floyd catalog rejiggering and revamped reissues from last year, Razor & Tie Records announced that they have struck a multi-year licensing deal for North America with Prog Rock Royalty Emerson Lake & Palmer.
Per Razor & Tie's press release, the re-release campaign (starting in April according to the band's website) will focus on the band's first six albums starting with 1970's eponymous debut ( with the signature song "Lucky Man") and ends with the 1974 live album Welcome Back My Friends to the Show the Never Ends... This represents what would be considered by most the band's most significant output as a group and also represents the band's output on Island Records (and also the band's own label Manticore, which was distributed by Island).
The press release also says, "Razor & Tie will actively seek licensing opportunities for the catalog and set up a new direct to consumer store which will feature an array of newly created limited-edition items." I asked the label if this also meant that there would be new vinyl re-issues of the catalog, and that was confirmed!
The first thing out of the gate is a reissue of the 2008 Greatest Hits compilation Come And See The Show which is currently available on iTunes.
Watch this site for more information about the releases as they are announced!