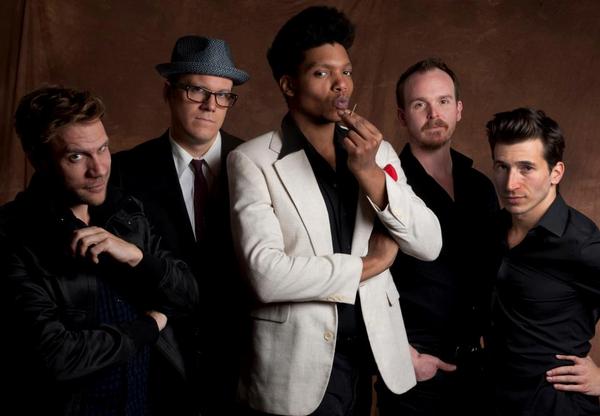 One of my favorite albums of 2013 was JC Brooks & The Uptown Sound's third album Howl. I was already a fan of the band and their cover of Wilco's "I Am Trying to Break Your Heart" was a smart, if calculated play to get some attention from the Indie Rock crowd.
But for me, the more sparse, stripped down– both musically and emotionally– approach of Howl was eye-opening. The album is reminiscent of 80's soul like Fine Young Cannibals or Terence Trent D'Arby and maybe a little like The Smiths at times (particularly the guitars). The video for "Rouse Yourself" is really great with Aubrey Plaza and Jake Johnson in it.
JC and band have been in the studio recently working on their fourth album. Brooks told me that they would be performing some of the new songs on their upcoming live dates, which includes a stop in Cedar Rapids at CSPS in New Bohemia on Friday night! This will be the first time I'm seeing the band live, and I can't think of a better place to catch them. Beautiful, big, room with a cozy bar on the side with great beer on tap and wine. If you haven't been to CSPS yet this would be a great first show!
Details at Legion Arts Website
Fri Nov 13 2015 – 8:00 pm • CSPS Hall
$16 advance | $19 door