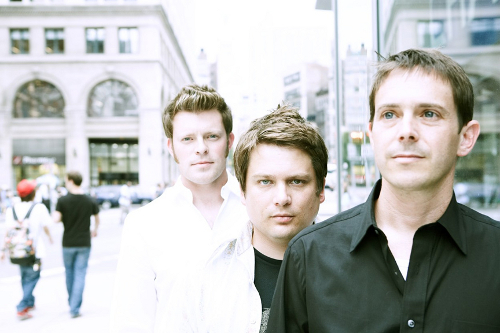 The original Works Progress Administration was part of FDR's 1939 New Deal initiative which put millions of people to work in the darkest part of the Great Depression. This spirit of community and creativity is carried in the philosophy of a band that takes its name.
Works Progress Administration is a supergroup of sorts– an "expanding collective" according to the band's website. At its core it is Glen Phillips of Toad the Wet Sprocket and solo, Sean Watkins formerly of the excellent Nickle Creek and Luke Bulla who spent time in Lyle Lovett's band. On record the band includes Sean's sister Sara from Nickle Creek, Benmont Tench from Petty's Heartbreakers, Pete Thomas from Elvis Costello's Attractions, ace sessionmen Greg Leisz and Davey Faragher. Faragher was a founding member of Cracker as well as part of Costello's Imposters. Works Progress Administration is a continuation of the collaborative nature of the relationship between Philips and Sean and Sara Watkins of Nickle Creek. Philips, the Watkins and Pete Thomas were also in the group Mutual Appreciation Society which recorded an album in 2000 and was released by Sugar Hill in 2004.
Even though WPA is a collective effort of its members, it's clear that this band is really leaning on Phillip's songs since he's provided half of them. Sean Watkins, not content to stay at the bench, has contributed three standout songs (love "Paralyzed"!) and Luke Bulla's "Cry For You" is an easy favorite of mine and would seem to have a lot of potential to be a highlight live. Seeing this group play CSPS in Cedar Rapids would be a real treat!
WPA will be at the pearl in the crown of New Bohemia in Cedar Rapids known as CSPS on Tuesday, December 1st at 8PM. Tickets will be $20 in advance and $25 at the door.
Click Here for the Works Progress Administration's Website where you can see other tour dates and stream the new album.
Click Here for the Legion Arts / CSPS website where you can get information on how to get tickets.
Listen/Buy Works Progress Administration. This band is independent– meaning no record label. If you like what you hear please support this band by buying their album!