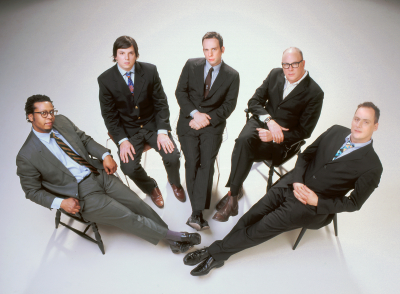 Tortoise recently announced some upcoming dates to their slowly-building tour. One date of particular interest to us here at playbsides is the September 27th show at the University of Madison's Memorial Terrace.
When I inquired about the availability of tickets the Student Union said that the show is part of the "Snake on the Lake Festival" which runs from 3PM to Midnight. The event is free but is intended for UW-Madison students, faculty, staff and Union members and their guests. This festival is put on by the Union and WSUM.
So, if you aren't any of those or know anyone who is, you can join the UW Union as a member for 1 year for $50. You'll need to bring your membership card to the show and you can bring guests. So, I'm thinking of joining and splitting the fee with a couple of friends who are big Tortoise fans.
According to Muzzle of Bees, other acts that have confirmed are Damien Jurado, Awesome Color, Miles Benjamin Anthony Robinson, El Valiente, and Pistols at Dawn.
Tortoise has been playing three new songs in their setlists which appear to be the same songs they debuted at the Thrill Jockey 15 show last December. The titles are "Korg", "Glow," and "Coffin." It remains to be seen whether these will be the actual titles when these are released or if they are just what they're calling them on the setlists.