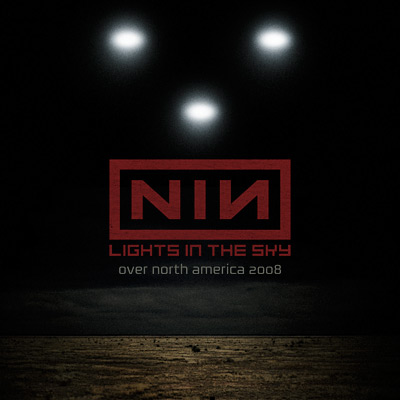 In the last couple of years Cedar Rapids has had some disappointments when it comes to national touring acts wanting to stop by our fair city. Acts that had planned stops but backed out or had changes included Black Eyed Peas, Willie Nelson (this year anyway, he did stop by with Dylan a couple of years ago), and Kid Rock to name a few that I was paying attention to. Unfortunately, the US Cellular Center– formerly the Five Seasons Center– is getting a bit long-in-the-tooth when it comes to mid-sized arenas. In some cases acts can't perform there because their stage or rigging might not fit, in other cases there are newer and nicer arenas cropping up in the area. It seems that Council Bluffs is really getting a nice run of acts through their new facility. To add insult to injury, the center was designed with sports in mind, so backstage ends up being not much more than a locker room. Certainly not very appealing.
So it is with some hopefulness that we hear that Trent Reznor's Nine Inch Nails are planning a stop at the US Cellular Center as part of his very extensive "Lights In The Sky : 2008 Tour." The sale date for the tickets have not been announced, yet, but if you sign up with nin.com, you have the opportunity to buy the tickets pre-sale.
The line-up of opening acts for this tour is impressive and includes Crystal Castles, Deerhunter, Does It Offend You, Yeah?, and personal favorite the shoegazy distortion festival known as A Place to Bury Strangers. The opening act is TBD, but the website is offering for download a free sampler of all of these bands and a couple of tracks from NIN.
I've seen Nine Inch Nails three times. The first time was for the first Lollapalooza in 1991 at the World Theater in Tinley Park. This was a daytime show– Nine Inch Nails was one of the afternoon acts along with the Butthole Surfers as I recall. I saw them twice for the Downward Spiral tour. They played Carver Hawkeye in Iowa City on 11/6/94. They were supposed to play the Mark of the Quad Cities (now called the iWireless Center) in Moline on 1/19/95 but it was cancelled due to a snowstorm. I saw them again on 2/4/95 at the Target Center in Minneapolis. I think that Marilyn Manson opened the two shows I saw. Pop Will Eat Itself was supposed to open in Moline. In 1995 I was a very big fan of NIN and had all of the "halos" ("Halo" was a catalog designation for the NIN releases including albums and singles). I stopped listening to NIN some time after The Downward Spiral and hadn't really followed Trent's career closely until last year with the Year Zero release. If the ticket prices aren't crazy, I would like to see the show.
I'll update this article as I get more information about the show, so stay tuned.