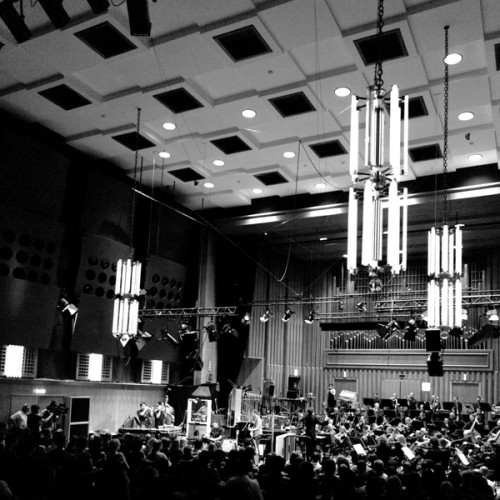 In the list for the Record Store Day 2013 (April 20, 2013) releases I noticed under LP's that there will be a LP + CD release of Spiritoso by Calexico. The notes say that this was originally available only as a vinyl release on tour. While I'm not sure about that, it was part of the special box set release of Algiers— Calexico's most recent album release. Here is what City Slang (Calexico's European label who put out the box set) said about it:
Spiritoso [is] a full album of superb live recordings from two shows in Vienna and Potsdam [last] summer, with full symphonic orchestras. Here's the tracklisting:
1. Frontera /Trigger *
2. Epic **
3. The News About William **
4. Black Heart **
5. Minas de Cobre **
6. Inspiracion **
7. Two Silver Trees **
8. Para *
9. Quattro (World Drifts In) **
10. Crystal Frontier **
11. The Vanishing Mind *
12. Fortune Teller **
* Live with the Radio Symphonic Orchestra Vienna
** Live with the Deutsches Filmorchester Babelsberg
Here is a video of "Para" with the Radio Symphonic Orchestra Vienna.
Calexico is normally a band with a very complex sound, but having them backed by a symphony is a whole new experience as you can tell from the video above. If you didn't order or missed out on the box set that included this– here is your 2nd chance!