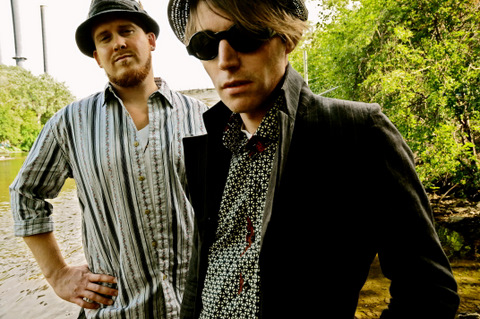 Benson Ramsey and David Huckfelt are collectively known as the roots-folk group The Pines.  Based in the Twin Cities and on the Twin Cities label Red House Records, Benson and David are part of the newest generation of the Eastern Iowa sound started by Greg Brown and Bo Ramsey (who is Benson's dad) among others. In September The Pines released their third album Tremolo— which is their second album on Red House.
I picked up Tremolo when it came out and have been listening to it pretty regularly. I feel that as much of a progression that Sparrows in the Bell was from their self-titled release on the now-defunct Iowa City label Trailer Records, Tremolo is a further refining of their sound.
The Pines will be at The Mill Restaurant in Iowa City on Friday, November 20th. The show starts at 9PM and tickets are $8.
Click Here for The Pines' website
Click Here to listen to samples from Tremolo and read lyrics
Click Here for the Mill Restaurant Calendar