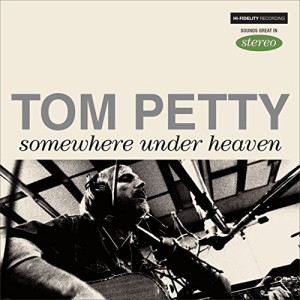 With seemingly very little fanfare a new song was released by Tom Petty today. Titled "Somewhere Under Heaven" it is a song from his planned reissue of his 1994 album Wildflowers. He mentioned this reissue in an interview with Rolling Stone Magazine last year.
Petty has another release that could be out by Christmas: a two-disc reissue of his 1994 Top 10 solo album, Wildflowers, which includes 10 previously unreleased songs. Petty claims one of those finds, "Somewhere Under Heaven," came as a surprise when he heard it again: "I did not remember writing it, recording it, anything." He smiles. "And it was really good – uptempo but very unusual, in some strange time signature."
"Somewhere Under Heaven" will also be on the soundtrack to the upcoming "Entourage" movie. But, you can listen to it on Spotify and download it from Amazon and iTunes as well.
I'm hopeful that this means the expanded Wallflowers possibly titled All The Rest as well as the reissue on vinyl are still on the radar.