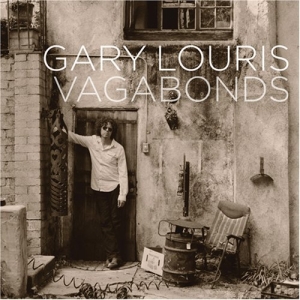 Former Jayhawk Gary Louris's solo album Vagabonds was released on 2/19. From a collector's perspective this is a pretty interesting release in the bonus releases and tracks that exist.
First there was the Limited Edition 180g vinyl gatefold release which came out ahead of the CD release on January 29th. I couldn't find how "limited" the release is– at least not from the press releases. I suppose this will only be one pressing.
On the release day last Tuesday, if you visited your local independent record store they might have had a promotional 6-track CD called Acoustic Vagabonds. Based on what I read, the tracks on this CD are based on the tracks from the CD and LP except stripped to Gary's vocals and acoustic guitar. The songs are "True Blue," "Omaha Nights," "To Die A Happy Man," "She Only Calls Me On Sundays," "We'll Get By," and "Vagabonds."
Additionally, iTunes and Amazon got in on the action by having digital versions of Vagabonds with unique bonus tracks! The really great thing about these bonuses is that if you wanted just the bonus tracks (like if you purchased the album from other means) you can purchase them individually! The only bummer is that the bonus tracks from iTunes aren't "iTunes Plus" which means that they– unlike the Amazon tracks– are copy protected.
The Amazon bonus tracks are "Baby Let Me Take Care of You," and "Fall Day (Demo)." "Baby Let Me Take Care of You" reminds me a lot like Nashville Skyline Bob Dylan with it's pedal steel. "Fall Day" is a nice layered acoustic guitar instrumental.
The iTunes bonus tracks are psychedelic Byrdsy "Three Too Many," and a beautiful Simon and Garfunkel falsetto in "Working Girl."
I think it's great that Louris and Rykodisc are being so generous with the outtakes and bonuses for Vagabonds– I'd like to see more labels and artists doing this.
Get Vagabonds on CD
on CD from Amazon
Get Vagabonds on LP
from Amazon
Get Vagabonds on mp3 including the bonus tracks
from Amazon
Get Vagabonds from iTunes including the bonus tracks