With the Legion Arts live performance schedule well underway, we are seeing the expected eclectic selection of acts– everything from Viking Folk Music to Czech bluegrass. I'm really excited for the prospects of the upcoming season!
Next weekend– 10/18– we see a couple of female singer-songwriters both making their debut in Cedar Rapids and at CSPS. While both take a distinctively different approach to their art, they both are utilizing a business model that involves direct contributions from their fan base.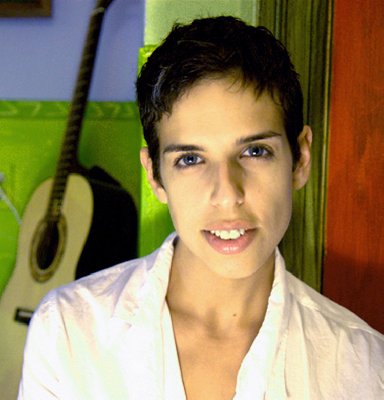 Melissa Greener is described as an up-and-coming singer-songwriter with "quirky and literate songs" and compared to the energy often attributed to Ani DiFranco. Based in Manhattan, her goal is to move back to Austin, TX where she lived and worked for a time and considers home. For her sophomore release Melissa is fundraising at different levels with the goal of completely paying off the recording she has completed which will allow her to be debt-free and able to focus on the business of touring.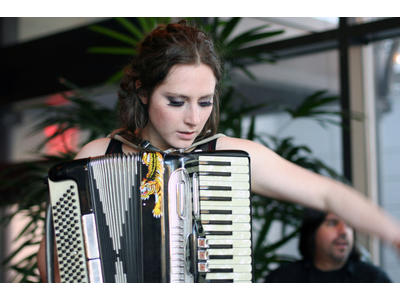 Opening for Melissa is Margaret Stutt who performs as Pezzettino ("Little Square"). Like Melissa, Margaret is also doing a direct-to-fan type of self promotion and sales. Someone who seemingly doesn't need to sleep, she is a constant stream of activity and creativity. To fund her tour of houses and art spaces which has her stopping in Cedar Rapids for two nights, she has been taking donations and requests for songs– mostly cover tunes– where she deconstructs the song in question, rebuilding the song in her own distinctive way and making a video for the song. Sometimes dark and moody, sometimes quirky and funny, but distinctly Pezzettino these pieces are generally created and completed within a day! Margaret is a classically-trained pianist (at least until she was 12), but her instrument of inspiration is the accordion. She takes the squeezebox to task with her very personal and emotional songs on her release Lion and the follow up Lamb to be released in 2010 will be a more subdued affair.
Don't miss this opportunity to see two these two up-and-coming artists. The show will be at 7PM at CSPS. Tickets are $10 in advance and $12 at the door. Because the show is on Sunday, it starts early, it will end early for all you concerned with getting up for work the next morning!
Click Here for Melissa Greener's Website
Click Here for Pezzettino's Website
Pezzettino is pressing a very limited edition (300 copies),  random color vinyl 7″ single of "You Never Know" with artwork by Milwaukee artist Dwellephant. As Margaret says, the b-side will be a surprise because, "you never know," right? Click Here to learn more and order one!