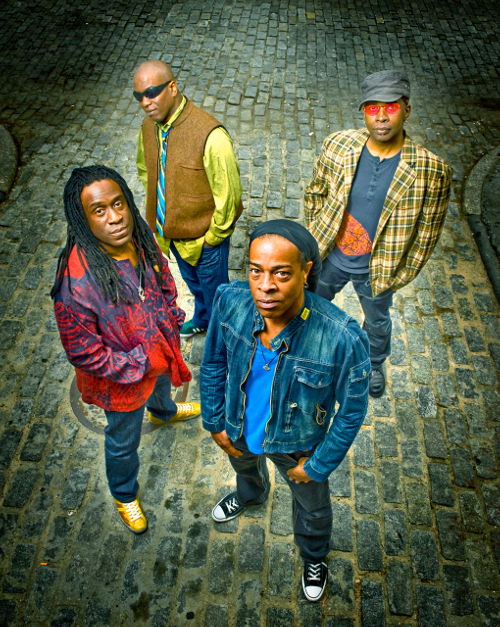 The "Cult of Personality" is back with its first new album in five years. For those who weren't paying attention to Living Colour (and admittedly I wasn't after 1993) the band reunited in 2000 after a five-year separation due to the old "creative differences." In 2003 the band recorded their comeback Collideøscope for the now-defunct Sanctuary Records. On September 15, 2009 the band is releasing the follow-up album called Chair in the Doorway on their new home– Megaforce— a label known primarily for its Heavy Metal catalog which includes Anthrax, Metallica and Ministry as well as non-Metal acts like Warren Haynes and the Meat Puppets.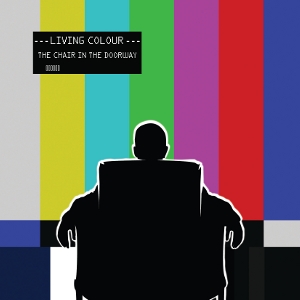 At the time of Living Colour's debut 1988 album– the Grammy-winning Vivid– the band was considered very unconventional as most African American music groups in the US were either Hip Hop acts or R&B. In fact, I guess things haven't changed much, which is ironic considering Rock and Roll's beginnings. Even with the big steps in heavier rock made by Jimi Hendrix and to a lesser extent maybe bands like Thin Lizzy and Parliament Funkadelic the area of African American Rock Musicians is still pretty sparse. Even following the huge success of Vivid and its smash single "The Cult of Personality" the band was considered more of a curiosity than anything.
Curiosity or not, Living Colour's success certainly paved the way for rockers like Lenny Kravitz and Rage Against the Machine as well as Body Count.
The band met in Prague in Fall of 2008 and Spring of 2009 to start writing the material that would become Chair in the Doorway.  In a similar fashion to their previous albums, the songs run the gamut of styles ranging from heavy rock to blues and soul. "We feel like this is the best record we've made yet and couldn't be mroe excited to be releasing it on the legendary Megaforce Records," says guitarist Vernon Reid.
The band will be announcing plans for a world tour with dates to start in September.
Track Listing:
1. Burned Bridges
2. The Chair
3. DecaDance
4. Young Man
5. Method
6. Behind the Sun
7. Bless Those
8. Hard Times
9. Taught Me
10. Out of Mind
11. Not Tomorrow
Living Colour performing "DecaDance" live:

Click Here to visit Living Colour's MySpace Page
Click Here to visit Living Colour's Blog