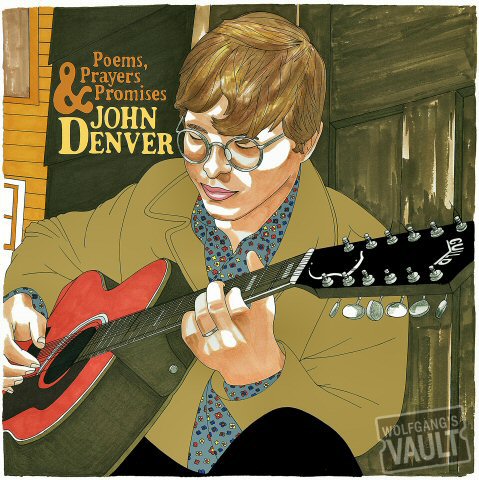 A couple of years ago I had the opportunity to hang out with Sean Moeller at the Horseshack during one particularly sweltery June afternoon over a couple of welcome PBR's shooting the shit about a lot of stuff, but he shared with me that one of his dreams was to launch a boutique vinyl label. Really, it was the logical progression from the special recording sessions that happen at the studio.
In the ensuing years, we have been treated to a few Daytrotter-partnered releases– notably the Iron & Wine split release with Low Anthem last year comprised of two Daytrotter sessions.
Today a special missive came from the stables announcing that Daytrotter will be reissuing John Denver's 1971 classic Poems, Prayers & Promises remastered lovingly to vinyl for the album's 40th anniversary. This album is one of many brilliant folk albums in Denver's extensive catalog, but has two of the big signature songs, "Take Me Home, Country Roads," and "Sunshine On My Shoulders" as well as some well-chosen covers of James Taylor's "Fire and Rain" as well as a startlingly impassioned take on the Beatles classic "Let It Be."
The release was produced with the participation of Denver's estate and features an interpretation by in-house artist Johnnie Cluney of the original cover art. The release will be limited to 1000 and available exclusively through the Daytrotter.com website and sold by Wolfgang's Vault for $12 to peeps who are monthly subscribers (like your truly) or for $18 to everyone else.
This release is pretty damn special, and I'm not ashamed to admit that I got my order in before I reported this you ya'll (sorry, but that's how it is).
Click Here to read the post from the Official John Denver site.
BTW: $2 a month is a good deal for a subscription to Daytrotter.com.