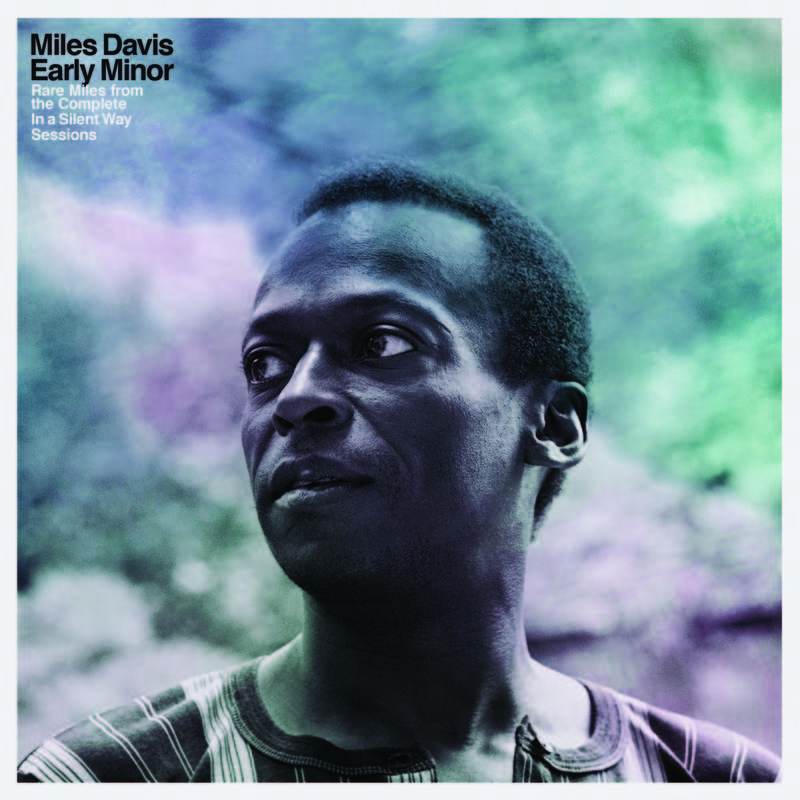 The Black Friday Record Store Day list came out yesterday, and there are a few releases that I think are pretty interesting and I'll do posts on each, starting with this Miles Davis release. Titled Early Minor: Rare Miles from the Complete In a Silent Way Sessions, it is a selection of outtakes from his brilliant 1969 album In A Silent Way. This release has three outtakes that were originally released in 2001 on the 3-CD The Complete In A Silent Way Sessions box set.
Anyone familiar with the Davis catalog are likely familiar with the fact that his later years releases didn't often correspond to the idea of an album release. When you look at the sessionography information for Miles Davis, he seemed to hit the studio whenever it suited him (or maybe when he needed money) and recorded with little regard to the idea of an album release.
The proper In A Silent Way album is two tracks, both of which were recorded on the same day. The expanded group of Miles Davis on trumpet; Wayne Shorter on soprano sax; Joe Zawinul on organ; Chick Corea and Herbie Hancock, electric piano; John McLaughlin on guitar; Dave Holland on bass and Tony Williams on drums hit CBS's 30th Street Studio in Studio B on February 18th, 1969. The sessionography at jazzdisco.org shows that the group recorded three takes of "In A Silent Way/It's About That Time" and two takes of "Shh/Peaceful."
The band returned to the studio two days later on February 20th and tracked the over 26-minute "The Ghetto Walk" and "Early Minor." According to Wikipedia's entry on In A Silent Way, which quotes Victor Svorinich's essay on In A Silent Way, "The Ghetto Walk" was originally considered for In A Silent Way, but was ultimately dropped in favor of "In a Silent Way/It's About That Time."
Those two tracks plus "Splashdown" which was tracked on November 25th, 1968 are what make up the RSD release. These tracks are notable as being the three songs on the Complete In A Silent Way box set that were previously unreleased prior. I prefer this over including multiple takes of "In A Silent Way/It's About That Time" and "Shh/Peaceful."
According to Svorinich's essay, Joe Zawinul brought his composition "Shh/Peaceful" to the sessions, and it had a couple of working titles before it was settled, one was "On The Corner" which was the working title for the album at one point, and also "Mornin' Fast Train From Memphis To Harlem" which was also a working title for the record. The Wikipedia article is a bit confused about this as it says that Davis composed "Shh/Peaceful" and Zawinul composed "In A Silent Way." The facts of this are probably tied to how Teo Macero edited the sessions into the final recordings. This is further supported by the fact that Zawinul blamed Macero for editing the recordings and crediting Davis as the sole composer.
No matter what the details were about how the sessions were used, history has shown that In A Silent Way has become one of the most important albums in Davis's career and is credited as the first complete foray into what would be his electric period and would pave the way for Bitches Brew.
I created a YouTube playlist of the three songs as they were included in the boxset so you can listen for yourself.