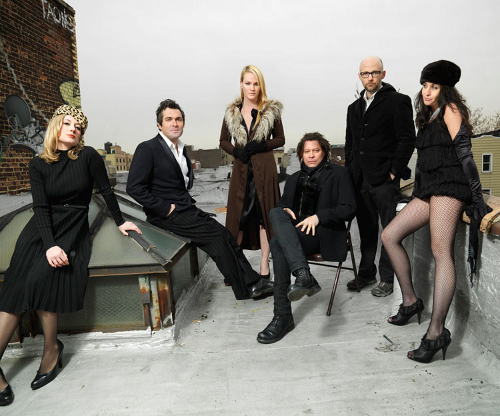 When most people think about Moby's career, they are probably aware that he is an artist of the electronic variety– samples, beats, synths, dance music, techno. In 1999, when Moby released Play, songs from it were everywhere due to some very  innovative licensing of every song to movies, television, and for use in commercials. At the time he was criticized by his peers for what was then seen as artistically and literally selling out. I remember some comments from DJ Shadow at the time in an open chat forum where he commented along those lines (I can't find my backup of the chats, and Solesides.com doesn't have them linked). Moby said at the time that he did this so that people could hear his music. Considering that he wouldn't get any radio play in most markets it was a smart move to gain exposure. Looking at it these days licensing is really de rigueur with any release, and DJ Shadow as well as many other acts have resorted to some licensing.
Since the release of Play, Moby has recorded four more albums– 18— released in 2002 could be considered a continuing of the formula Moby established with Play, and indeed enjoyed the same success– 2005's Hotel which was recorded with live vocals and instrumentation, Last Night which was a tribute of sorts to 80's and 90's techno, and Moby is currently touring in support of his latest album Wait For Me. Wait For Me is a mournful, introspective record. His goal was to make a "very personal, very melodic, very beautiful" record, and I think he's achieved that. On most of Moby's records he will throw in a slow emotional track or two– "God Moving Over The Face of the Waters" is one that comes to mind for me as a favorite– so it isn't much of a stretch to have a full album of these songs.
In 2008 following the release of Hotel and the subsequent tour, Moby formed a band called The Little Death with singer Laura Dawn and guitarist Daron Murphy and drummer Aaron A. Brooks. Laura provided  lead vocals on Hotel and was part of the Hotel tour with Murphy.  Since the album had live instrumentation the tour had a full band. My wife Sherry and I saw the Hotel tour show at First Avenue in Minneapolis. Unfortunately, Laura Dawn was sick and couldn't perform that night, but the show was high-energy and I felt that Moby's catalog really translated well to live instrumentation.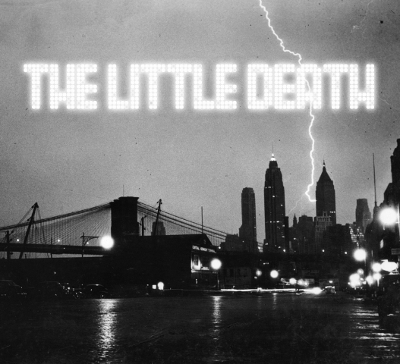 The first thing that I noticed with The Little Death's self-released debut album was that it sounds very little like a Moby album. It is funky and bluesy with Laura Dawn pulling out her Dusty in Memphis blues belting. The album kicks off with a nice guitar lick carrying Laura's opening monologue, "Love can be the most beautiful thing in the world… but it can also tear your heart out…" which kicks into a groove that would sound at home on a Black Crowes album. "Children gather round 'cause I'm going to tell you how it works out" a cautionary tale of love's blinding effect. "Raise your hand if you've known love," she commands.
"All basic tracks were recorded in one or two takes, live in the studio to 2-inch tape, with the whole band playing together in one room. No songs were harmed by auto-tune, click track, or multi-band compression in the making of the album" — from the liner notes to The Little Death.
In a recent interview with TapeOp Magazine (#73, p. 32) Moby said, "When I recorded Hotel, I really wanted to record everything the 'right way.' Everything was recorded flawlessly. Unfortunately it had very little character." It seems to be this reaction by Moby which provides the modus operandi for The Little Death. The whole album builds with a constant groove built of the great catalog of R&B riffs delivered like a band with years of time together. The albums payoff comes from the immediacy of the performances captured directly to tape.
This album is at its very core tales of love from a woman's perspective, and we get the whole picture from lifting, hopeful wishes to biting, cursing (literally– if you don't like colorful language and innuendo you may want to avoid this release), scornful warning , to hot impassioned eros all surrounded by throwback guitar bass and drums and the supporting harmonies of The Death Threats (backup singers Jamie Rae and Cherie Martorana). A symphony of the female condition, perhaps.
As with anything that Moby works on, The Little Death doesn't escape his mark. In addition to all of the passion conveyed, there is an underlying spirituality and gospel delivered by The Little Death. The torchy ballad "Won't Ever Let You Down Again" would sound at home on Play if the vocals were delivered by a scratchy old 78 of field recordings made by Alan Lomax. Certainly its love-during-the-apocalypse theme has that timelessness about it. "Let me hold you while the ground shakes," Laura sings, "the buildings keep a coming down."
The Little Death isn't breaking any new ground with their first release– there are a number of strong-female-lead bands with their roots in the ground where Janis Joplin once stood– Sharon Jones and the Dap Kings and Grace Potter and the Nocturnals come to mind– but for The Little Death coming out of the gate with such a strong and clear declaration of purpose and with the experience and guiding hand of Moby only great things can come.
The Little Death's album is available now as a digital download from their website and out on 1/26 in physical release.
Where is the 180g gatefold vinyl release?
Click Here to visit The Little Death's Website
Click Here to visit The Little Death's MySpace Page
Click Here to download "Won't Ever Let You Down Again"