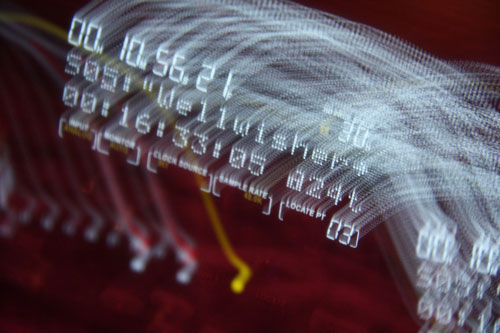 Chicago jamband heroes Umphrey's McGee this week announced a plan to release their first studio recordings since the release of Mantis in January of 2009.  The Mantis release was an innovation in music distribution in that the CD unlocked content live songs, videos and cover art that was made available every month for a year. If you pre-ordered the album, you also got a large collection of demos and rare mp3's.
From a collector's perspective, this was quite a haul and frankly quickly solidified them as a band I wanted to follow.
So, this week's announcement, while unexpected, is in line with the innovation they started with Mantis. The are going to release a collection of songs "in bite size pieces," per their website. The songs will be new unheard songs (not performed live, yet) and some live favorites.
The upcoming releases will be available as series of digital EPs. You will have a few options to acquire them: buy the EPs separately or as a bundle; or splurge for the holidays on the box set which will include music and video for the discerning UMphreak, including a wealth of bonus tracks, previously unreleased rarities, and hand-picked, band curated material from studio and live work. The tracks will be available in multiple formats: MP3, FLAC, and 24-Bit Hi Res FLACs for select titles. Details will be released shortly.
Mantis was the first time the band had worked on an album in the studio that was largely not drawn from live performances. I say largely because at least one song had an early genesis in an improvisational jam that is known as a "Jimmy Stewart." In the live shows leading up to that album's release Umphrey's was still debuting and playing songs that hadn't made it to an album– tracks with working titles like "Search 4," "Wappy Sprayberry," "Gulf Stream," and "Wizard Burial Ground." I hope that these are the songs that will make it to this collection.
To kick things off, UM has provided a free download (with optional upgrades to FLAC and Hi Res FLAC) of a new song "Wellwishers." It's a laid back jam with a pumping electric piano part that reminds me of Gerry Rafferty. The song wouldn't sound out-of-place on Mantis, in my opinion. It's a free download, so check it out!
Here is a post from the bands blog about the recording of "Wellwishers"
Click Here to download "Wellwishers"
Or you can click on this nifty widget:
Umphrey's McGee's current list of fall tour dates is as follows:
Wednesday, October 6 Arcata Theatre Arcata CA
Thursday, October 7 McDonald Theatre Eugene OR
Friday, October 8 The Showbox Seattle WA with S2 EVENT
Saturday, October 9 The Wilma Theatre Missoula MT
Thursday, October 21 Mr. Smalls Theatre Millvale PA
Friday, October 22 Kalamazoo State Theatre Kalamazoo MI
Saturday, October 23 House of Blues – Cleveland Cleveland OH
Sunday, October 24 Bluebird Nightclub Bloomington IN
Wednesday, October 27 People's Court Des Moines IA
Thursday, October 28 – Friday, October 29 Canopy Club Urbana IL
Saturday, October 30 – Sunday, October 31 The Pageant St. Louis MO
Wednesday, November 3 – Thursday, November 4 Higher Ground Ballroom South Burlington VT
Friday, November 5 – Saturday, November 6 9:30 Club Washington D.C.
Tuesday, November 9 Jefferson Theater Charlottesville VA
Wednesday, November 10 Legends at Appalachian State University Boone NC
Thursday, November 11 – Friday, November 12 Bear Creek Music & Art Fest Live Oak, FL
Wednesday, December 29, Thursday, December 30, and Friday, December 31 Riviera Theatre Chicago IL
Thursday, January 20 – Monday, January 24 Mayan Holidaze Puerto Morelos MEX
Click Here to visit umphreys.com