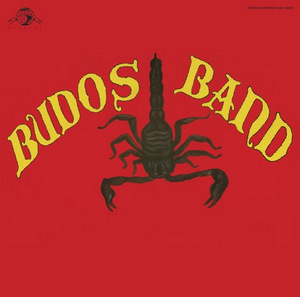 The Budos Band are an 11 (or 12) member Afro-Jazz-Funk outfit from Staten Island on the constantly-cool Daptone Records label.  The band's two albums– The Budos Band released in 2005 and The Budos Band II released in 2007 are examples of well-crafted, if otherworldly instrumentals. After I started getting into the Daptone catalog after writing the review of the Daptone Remixed collection, I quickly made these two albums part of my regular musical diet.
So, it's with certain anticipation that I pass along the news that there will be a new EP released on June 23 by "The Bearded Ones" (the band was originally called Los Barbudos until one of the band members decided to shave). The EP, which will be released in vinyl and download only, will be comprised of rare tracks recorded between The Budos Band and II. The EP will contain tracks that the band typically performs live as well as "The Proposition" single. I picked up that single in Chicago in December, 2007.
The Budos Band EP tracklisting:
1. Hidden Hand
2. Mas O Menos
3. The Proposition
4. Ephra
5. Nobody's Bulletproof
6. Smoke Gets In
7. Bonus Track
Click Here to visit the Wikipedia page on The Budos Band.
Click Here to visit the Budos Band website.
Click Here to visit the Budos Band MySpace page.
Click Here to visit Obscure Sound page on The Budos Band which has some mp3's.
Click Here to visit The Spinner.com Interface session with video of The Budos Band.