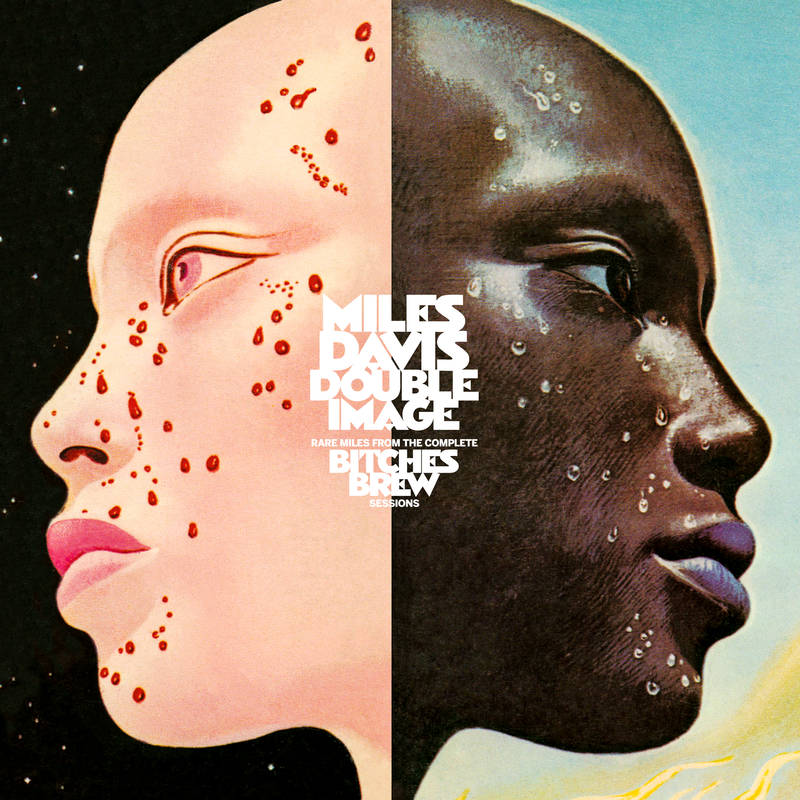 UPDATE: The 2020 COVID pandemic resulted in the standard April Record Store Day being canceled in favor of three "Record Store Day Drops" August 29th, September 26th, and October 24th. All of these are Saturdays, incidentally. The original Record Store Day list has been split up over these three dates. It's worth noting that Black Friday Record Store Day (Friday, November 27th) has not been changed, yet, and is kind of a 4th "Drop" I suppose, coming a month after the last Drop.
The Miles Davis Double Image: Rare Miles from the Complete Bitches Brew Sessions will be released on the 3rd drop on October 24th.
The 2020 Record Store Day List came out this week, and I'm pleased to report that Sony is continuing the trend of releasing compilations of Miles Davis outtakes that they started for the 2019 Black Friday RSD Early Minor release for the In A Silent Way sessions. This release titled Double Image: Rare Miles from the Complete Bitches Brew Sessions, takes the unreleased studio recordings from the 1998 Columbia boxset The Complete Bitches Brew Sessions.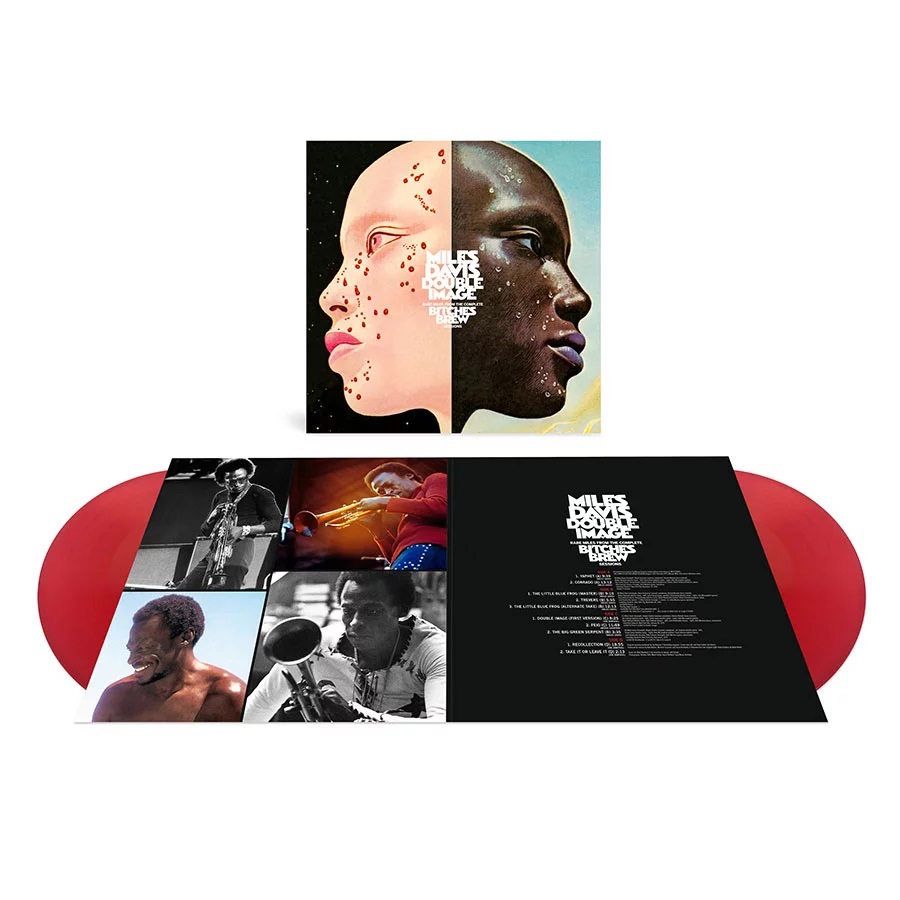 Sony is stepping up their game with this release. It is a two LP gatefold with opaque red LP's. Bull Moose Records (kind of the original home of RSD) shows their list price as being $25.97 (note: this price went up $1 since it was originally announced in March) which is a pretty fair price for such a nice presentation. According to the RSD site, there will be 6000 pressed worldwide.
The importance and influence of Bitches Brew in Miles Davis's catalog can't be overstated. The new electric direction he established with In A Silent Way in 1969 was refined even further for Bitches Brew by focusing on African rhythms and funk. Betty (Mabry) Davis, who was his wife from 1968 to 1969 is credited with being the inspiration for turning Davis on to the explosion of rock and funk from James Brown and Jimi Hendrix (and apparently renaming the project from "Witches Brew") which fueled the somewhat polarizing (at least among fans of Davis's career up to this time) new direction that he'd pursue through 1975, up until his disappearance from performing for five years.
Like many people, my first exposure to Miles Davis's catalog started with his groundbreaking 1959 album Kind of Blue and by most accounts this is the album most people wanting to get into Davis or jazz in general should start with. Wanting to dig further into his catalog I went earlier in his career with his pre-modal style Prestige Records catalog, then moved into his early Columbia career with albums like Round About Midnight (1957), Sketches of Spain (1960) and Someday My Prince Will Come (1961). At the time I was aware of Bitches Brew, but it took a long time for me to really appreciate the album, initially seeming too cacophonous and lacking any discernible structure. For me it took listening to the Chicago jazz artists like The Chicago Underground Ensemble/Chicago Underground Trio and bands on Delmark Records who were related to post rock band Tortoise to really be able to appreciate Bitches Brew. Further, it was interviews with Tortoise bass player Doug McCombs about how Teo Macero's tape editing work on Bitches Brew informed how his 2009 album with David Daniell Sycamore was created– improvisational recording sessions were edited into the resulting album that pushed me to take a closer look at the album.
The album as released was recorded over three days in August of 1969 (19th-21st) at Columbia's Studio B in New York City. The band was the largest collection of musicians Davis had assembled to date. The core of the band was a partial carry over from the In A Silent Way sessions with Wayne Shorter on tenor saxophone, Dave Holland on bass, Chick Corea on electric piano, and Jack DeJohnette on drums. Notably, this was the live touring band and had already been performing some of the key pieces from Brew including early versions of what became "Miles Runs the Voodoo Down", "Sanctuary", and "Spanish Key". According to Paul Tingen (who wrote the essential book on this period "Miles Beyond : Electric Explorations of Miles Davis, 1967-1991"), this pre-work with a band before hitting the studio was rare (apparently not considering the fact that most of the 1950's Prestige releases were based on in studio takes of what was his live show at the time). The five-piece was joined in the studio by Joe Zawinul (electric piano), John McLaughlin (electric guitar), Larry Young (electric piano), Lenny White (drums), Don Alias (congas), Juma Santos, and Bennie Maupin (bass clarinet).
After some meetings with the band at his house where they, according to the JazzTime article Tingen wrote, brought in their own compositions for Davis to choose from and he made sketches that they would work from in the studio during the three days booked. At these sessions (with Teo Macero producing and engineer Stan Tonkel), Davis acted more like a conductor than composer. The tapes typically ran the entire time and he used playbacks to further tailor the works.
Davis left the post production work to Teo Macero. Macero used extensive tape editing and effects like delay and echo on previous albums In A Silent Way and Circle in the Round to create new works from the raw recordings which many consider to be groundbreaking work in itself. Extensive tape edits were done to create the first two tracks on the album "Pharaoh's Dance" (which has 19 edits) and "Bitches Brew" (which has 15). Davis had the final approval of the recordings, but according to Tingen never really gave Macero the full credit he deserved and Macero's own opinion was that Davis didn't really want to credit even the musicians. This is why In A Silent Way and Bitches Brew are credited as "Directions in Music By Miles Davis" as a kind of way to take full credit for the recordings.
The second LP in Bitches Brew had less studio manipulation than the first two sides. This was largely because these songs were more fleshed out due to live performances. "Spanish Key" and "Miles Runs the Voodoo Down" had no edits. "Sanctuary" has one edit where Macero clips in a different take. "John McLaughlin" is an edit of a studio improvisation where Davis isn't playing. According to Tingen, Davis gives some rough vague instructions during the session and they lumber along not knowing where to take the work until Davis says "John" and McLaughlin takes a guitar solo and then the band falls into lock step. Macero edited this down to McLaughin's solo and following for the final recording.
The resulting album was somewhat baffling to the musicians who performed on it. Tingen quotes a famous story by Zawinul where he says he was standing in the offices of CBS and heard music over the speakers and asked a receptionist what it was when she replied that it was "that Bitches Brew thing."
When you look at the jazzdisco.org entries for August 19-21, 1969 sessions and compare it to the track listing for Double Image, you'll notice that the songs included were not recorded during the sessions that were used for Bitches Brew. So, what are these recordings?
Reissue producer of the Complete Bitches Brew Sessions Bob Belden told Tingen that they included the extra tracks that used a lot of the same musicians as Bitches Brew and also that these songs were additionally electric piano focused. As was typical of this later period Davis studio work, he had a lot of sessions recorded that were not intended for any particular album release, and CBS kept cranking out new albums that were ostensibly just compilations of unrelated songs– oftentimes songs many years apart. The 1979 compilation album Circle in the Round has tracks from 1955 through 1970. Exploitative? Maybe, but the renewed posthumous effort of getting Davis's work released in a somewhat orderly fashion serves the purpose of making some sense of the progression made over his life in music.

Below is the track listing from Double Image: Rare Miles from the Complete Bitches Brew Sessions with my added notation of what the recording dates were.
LP 1 / Side A
"1. Yaphet" (11/19/69) 2. "Corrado" (11/19/69)
LP 1 / Side B
"1. The Little Blue Frog (master)" (11/28/69) 2. "The Big Green Serpent" (11/28/69) 3. "Trevere" (11/28/69) 4. "The Little Blue Frog (alternate take)" (11/28/69)

LP 2 / Side A
"1. Double Image (first version)"(1/28/70) 2. "Feio" (1/28/70)
LP 2 / Side B
"1. Recollection" (2/6/70) 2. "Take It Or Leave It" (2/6/70)
I'm going to predict that since we have had an LP from In A Silent Way's complete sessions (which was box set #5 of the "complete" series) and now Bitches Brew (which was box set #3) that the next RSD release will be based on the 2003 box set for The Complete Jack Johnson Sessions (box set #6). The Jack Johnson album only had two tracks on it and there were a lot of sessions not used, so it should be interesting to see what they'd include on a vinyl comp.