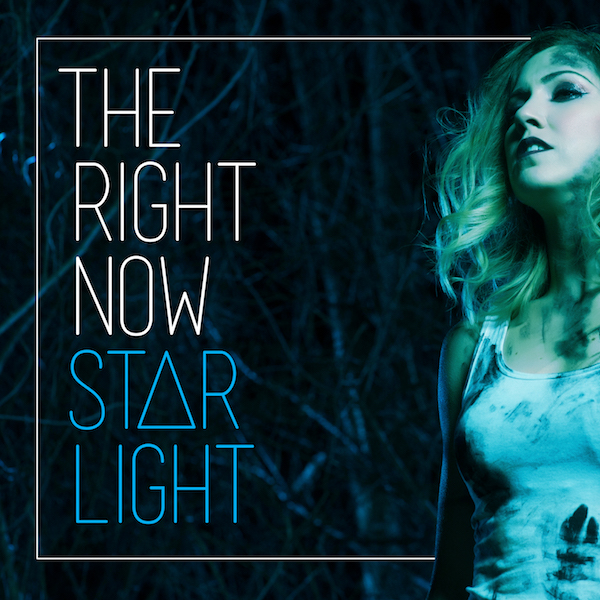 Never content with staying in one particular sound, Chicago R&B band The Right Now, has embraced a classic R&B sound over the years, but has also included more updated R&B elements. Even on their debut album Carry Me Home, there were stabs of synths and electronic percussion over the proceedings. Their following 7″ "If I Wanted To"/"I Am Who I Say I Am" we get a gritty and even distortion laden track maybe akin to a more soulful Black Keys. When they returned in 2012 with Gets Over You, most of the tracks had a distinct later-period Motown and Stax bent to them, but outlying track "Call Girl" was straight up late 70's disco and even got the remix treatment from the Deep and Disco crew.
The Right Now returns in 2017 with a new album Starlight with a renewed sense of direction and passion. While the band still hangs on to the horns and brings the funk, they also are approaching the new album with an "all-killer, no-filler" album with an eye towards a modern R&B sound. CFO (Chief Funk Officer) Brendan O'Connell explains,
"Our goal was to fine-tune the songs and production to make every note count, every chorus big and memorable, and craft something really special," says keyboardist/guitarist/bandleader Brendan O'Connell. "While I love what we achieved on the last album, I felt it was important to try to transcend the 'retro soul' genre and concentrate on writing the best songs I could for (lead singer Stefanie Berecz)'s voice."
The album is available for pre-order from the band's website, and includes a limited edition transparent blue vinyl pressing! While you're there order the last two albums and the 7″es!