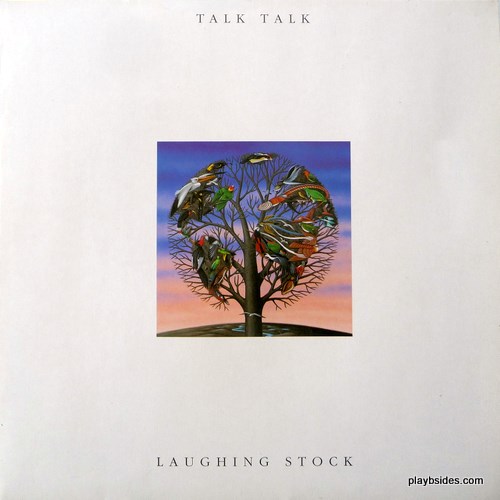 I've mentioned Talk Talk's final studio album before, but it has been a few years. Recorded in 1991, Laughing Stock and the previous album Spirit of Eden were a departures from the band's more pop efforts previously. These albums represented Talk Talk stretching their creative muscles by incorporating a less-synthesizer and more acoustic instrument approach, drawing from many music styles, but employing a very jazz-influenced approach. It's this overall ambiance and approach that confounded fans and caused a dramatic drop in sales.
Much as albums from bands like Big Star and Velvet Underground were not big sellers, it would seem that the few that did give Laughing Stock a serious listen found a completely new and compelling album, and this approach is often credited as being the first "post rock" album.
I first heard Laughing Stock when it came out– the guitarist in my college band was a big fan of Talk Talk and raved about this album. Although it was too different for me at the time, I've come to appreciate it.
Laughing Stock, and Mark Hollis's first and only solo album which is similar in sound to Laughing Stock are getting the vinyl treatment on October 11th by Ba Da Bing Records— home of Sharon Van Etten and  The Dead C. This will be the first time that Hollis's solo album will be released on vinyl in the US.
According to a contact at the label, the LP's will be "standard weight" (I take this to mean 140g-ish), mastered from the CD masters and will have jackets and art reproduced from the original art.
This release really great news and an essential addition to a collection! They are available for pre-order right now for $16.99 plus shipping.
Click Here to see the Laughing Stock vinyl reissue information at Ba Da Bing.
Click Here to see the Mark Hollis self titled vinyl reissue information at Ba Da Bing.