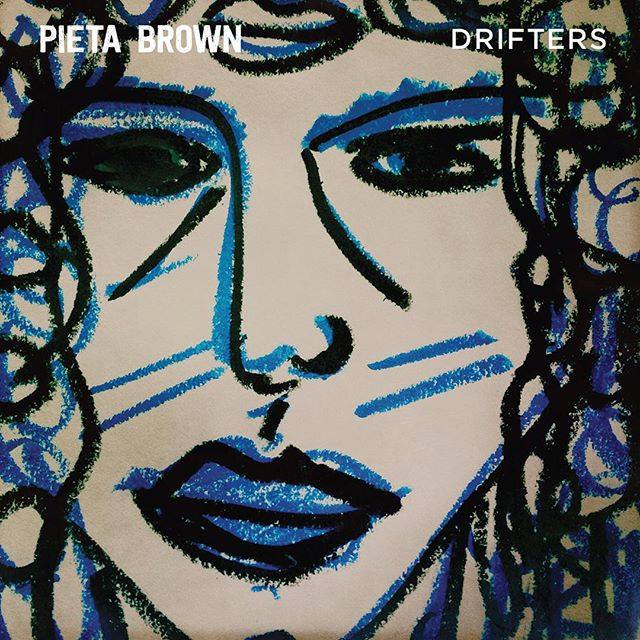 This week Pieta Brown announced a new EP for sale. Titled Drifters, it is a collection of outtakes from the sessions for Brown's 2014 album Paradise Outlaw. Recorded at Bon Iver frontman Justin Vernon's studio April Base, Paradise Outlaw was another new spin on the ethereal folk sound Brown has crafted over six albums. Paradise Outlaw really seemed to capture the spirit of the sessions at April Base- like friends gathering around the campfire in the woods telling stories and singing songs. Crazy-talented friends who were writing songs at that campfire, but you get the idea. I exchanged emails with April Base engineer BJ Burton back in September 2014 about those sessions for the review I wrote for Little Village, but ran out of space, so I didn't use it. Here's what he said about those sessions.
…There are times when I catch myself smiling in the control room because I realize that I'm working with the best in the world. Working on Pieta's record was one of those times. I wanted to capture the entire vibe of the session, and let each musician bleed into one another. More than any other record that has come out of April Base to date, Paradise Outlaw captures what the live room is capable of manifesting.
The six-track Drifters EP is released on Brown's new, in her words, "underground label" Lustre Records and is currently only available from her website and from her at shows– tonight's show at the Englert in Iowa City with Iris DeMent is the first opportunity to buy it directly from her at a show. Helping Brown out on the EP is Outlaw session sidemen Bo Ramsey, Jon Penner, Michael Rossetto, JT Bates and David Mansfield. Greg Brown, Constie Brown and Iris DeMent show family support on "Goin' Up The Country." The EP also includes a remix of the instrumental track "Little Swainson" by Justin Vernon and BJ Burton which was sacrificed when the album changed from being a double to a single.
Brown's liner notes sum up her motivation for releasing the tracks,
After many sweet inquiries at shows from fans about the songs Goin' Up The Country, Drifter, and Just Slip Away I decided to go back and listen to the outtakes. In spite of many rough edges, I could hear and feel the openness of the session and the music coming through. Offered now with love and hope for more musical experiments everywhere. x pieta
Drifters is available today via Pieta Brown's website for $15 (which includes U.S. shipping) HERE. You can purchase most of her other releases here as well, including the fantastic vinyl pressing of One And All.
Tracklisting:
1. Goin' Up The Country
2. Parataxis Blues
3. Drifter
4. Why Now
5. Little Swainson (Remix)
6. Just Slip Away