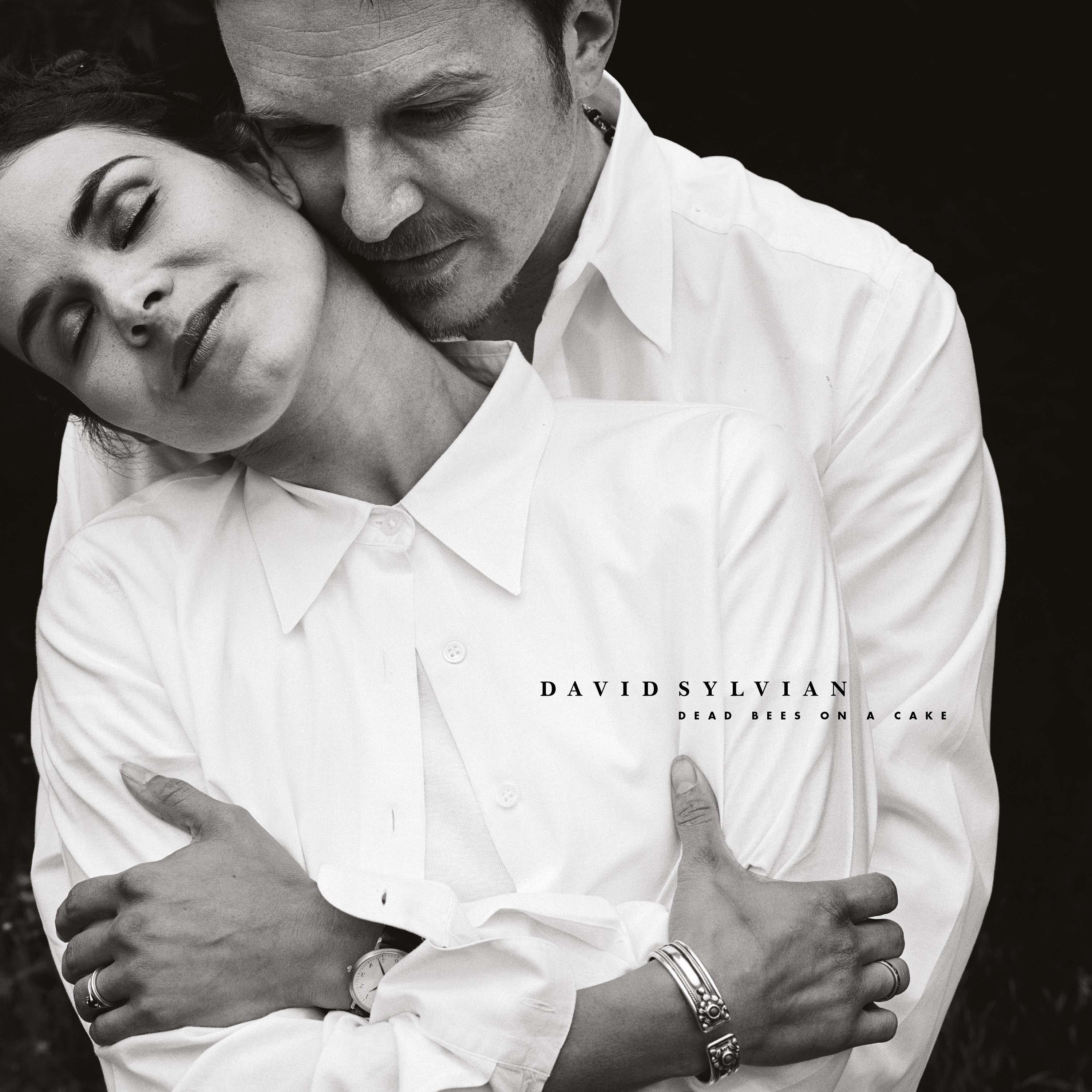 This year's Record Store Day list seems to have a lot more interesting releases than previous years– or at least more things I'd consider picking up. One release that is coming out for Record Store Day, but unfortunately not in the U.S. is the (at least for me) long-awaited reissue of David Sylvian's 1999 sequel to 1987's Secrets of the Beehive (another favorite of mine). Dead Bees on a Cake was a return to solo for Sylvian after 12 years of collaborations with the likes of Robert Fripp in Sylvian/Fripp (which was kind of a successor to their collaboration on Return to Earth), two albums with Can's Holger Czukay, and the abortive quasi-reunion of Sylvian's first band Japan as Rain Tree Crow.
Dead Bees was recorded while Sylvian was living in Minneapolis with his then-wife Ingrid Chavez (who is pictured on the new reissue album artwork) and echoes the very personal and intimate songwriting that he had for Secrets. A beautiful and sprawling work, it collects pretty much every style of music he had dabbled in leading up to it and introduced some new Eastern spiritual themes not previously represented on his albums. In some ways this is the last album that would feature more conventional song writing from Sylvian. The releases that followed have been a lot more experimental in nature. While I enjoy those releases from him, Dead Bees On A Cake is the album I'll always go back to because I identify with these songs more.
The UK RSD reissue of Dead Bees On A Cake has brand new cover art using photos from Anton Corbijn and designed by Chris Bigg of v23 fame. Bigg and Vaughan Oliver were the groundbreaking graphic design house for a lot of albums– primarily identified with 4AD records, but they also did the cover art for Secrets of the Beehive. Pressed in complimentary white, the reissue represents the first vinyl version of this album, and expands it to 2 LP's by adding four non-album tracks: "The Scent of Magnolia", "Albuquerque ( Dobro #6 )", "Cover Me With Flowers" and "Aparna and Nimisha ( Dobro #5 )". All four of these tracks were included on the 2000 compilation Everything and Nothing.  "The Scent of Magnolia" was the single released with that compilation and is one of my favorite songs from this period and is really completes this album. The "Dobro" tracks feature guitar work from Bill Frisell.
Here is what Sylvian said about the reissue on Facebook:
It's a bummer that we're not getting this release in the U.S., so I'll just have to see if I can get one of these for a deal.