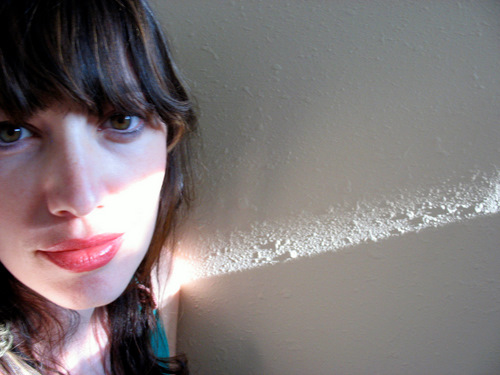 In an e-mail announcement yesterday, Pieta Brown announced that she is creating a band to tour with her that she's calling "Dream #9." She says she formed the band to "expand the sonic landscape of her songs in a live setting." Indeed, Pieta has successfully been touring in relatively stripped-down combos for her entire career– mostly, just as a duo of Bo Ramsey and her, and recently with Jon Penner.
I have been really impressed with Pieta's last couple of albums and her new EP Flight Time, but I have admittedly been not very motivated to see her live, because I wanted to hear the songs with drums.
Dream #9 is made up of players who have worked with her live and in the studio– a pretty intuitive move, really. On guitar will be Bo Ramsey, of course, who is her constant touring partner and also produced all of her albums. On bass will be Jon Penner who has been working with Bo and Pieta for the last couple of years. On drums will be Jim Viner, who has worked with Bo, Jon and Pieta as well and, up until last year, was the drummer for the Diplomats of Solid Sound. Jon and Jim were in Bo's band when I saw them for Springville Fun Days in 2006. Here is a picture of Bo, Jim and Jon from that show:
I haven't had a chance to ask, but I wonder if "Dream #9" is a reference to the John Lennon song "#9 Dream?"
The first two shows with Dream #9 are Thursday, June 11th at the Redstone Room in Davenport, and Friday, June 12th at the Mill in Iowa City. Tickets for both shows are $10.
Additionally, Pieta and Dream #9 are scheduled to record a Daytrotter session on June 11th. This will be the second time Pieta and Bo have done a Daytrotter session– the last one was in 2008.
Click Here to visit Pieta Brown's website
Click Here to visit Pieta Brown's MySpace Page
Click Here to visit Pieta Brown on Facebook
Click Here to purchase Pieta Brown's Flight Time EP.