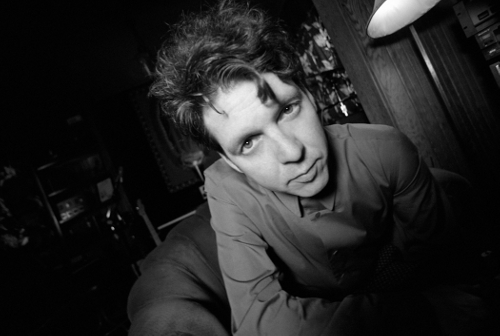 Ever since I heard Joe Henry's Short Man's Room which was backed by the Jayhawks in 1993, I have been a constant fan of his very wry songwriting and organic approach to his music. His last two albums, 2003's Tiny Voices and 2007's Civilians really established a sound for Henry that he carried to his production work for artists like Bettye LaVette and Solomon Burke to great effect.
On August 18, Anti- Records will be releasing Henry's 11th album titled Blood From Stars. Blood From Stars is a departure of that sound he established for his last two albums, and is, according to Henry, a more "emotionally available, certainly less mannered… much more electric, in the literal and also the emotional sense of the word. It is raw with many loose threads hanging."
He said that the tone and sound of the album is a result of the collection of musicians he has assembled to record Blood From Stars, including legendary sideman Marc Ribot, saying "Partly, I just loved what happened when this particular group of musicians heard a song and had to respond to it in a very immediate way… if you limit them to your own imagination, then you're just cutting yourself off from the richest resource you have."
Track listing for Blood From Stars:
Prelude: Light No Lamp When The Sun Comes Down
The Man I Keep Hid
Channel
This Is My Favorite Cage
Death To The Storm
All Blues Hail Mary
Bellwether
Progress of Love (Dark Ground)
Over Her Shoulder
Suit On A Frame
Truce
Stars
Coda: Light No Lamp When The Sun Comes Down
Click Here to visit Joe Henry's Website
Click Here to visit Joe's page at Anti- Records.